It's an 8-bit renaissance in the Badge Arcade today! Mega Man has some stiff competition this week as a slew of brand spanking new Super Mario Bros. Three badges have entered the fray. Are you Team Mega Man or Team Mario? Let us know in the comments!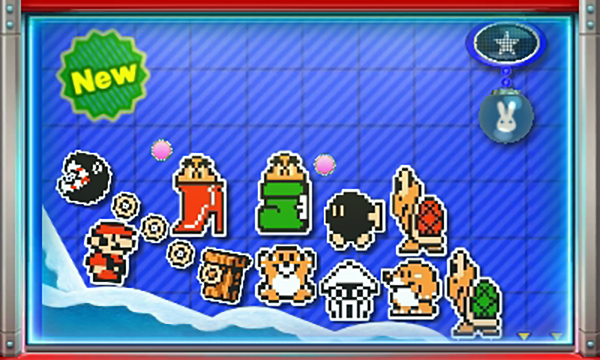 There are also a couple repeat Tomodachi Life food catchers available today and today only, so get to it! Those pizza and fried chicken badges aren't going to catch themselves. It's also your two day warning for the trio of Zelda badges available.
Free play?: Thank you, but your free play is in another castle! … Just kidding! Everybody gets one! Ha ha ha! Bye bye.
Practice catcher: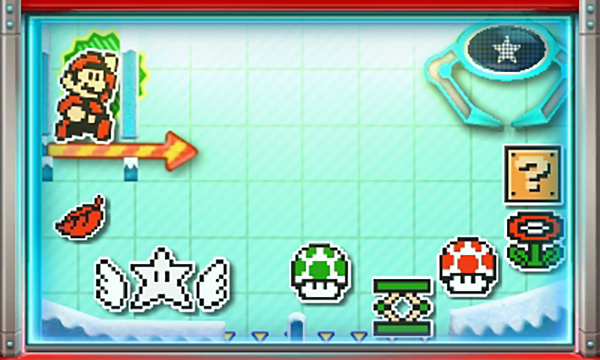 Don't forget about this week's promotion! From now until 3:00 a.m. PST on July 14th, spend just $2 in the Arcade to receive this exclusive Super Mario Bros. 3DS home screen theme! It should prove more than useful in helping you recreate your favorite Super Mario Maker stages.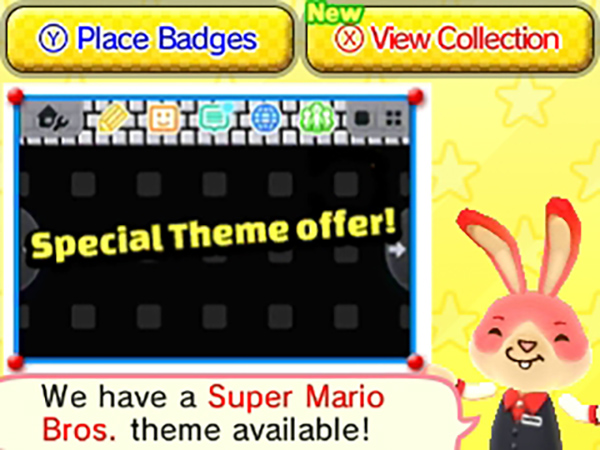 That's all for today! Catch you tomorrow!
Leave a Comment