A shocking surprise has been unearthed as two indie heroes collide! Thanks to the partnership between Yacht Club Games and Inti Creates the Blue Burrower himself will be making an appearance in the upcoming Azure Striker Gunvolt 2. By tapping the Shovel Knight amiibo into Gunvolt 2 you'll be able to face the Champion of Shovelry in a one on one duel the likes of which the world has never seen. Simply tap, select between either Gunvolt or rival/new playable character Copen, and prepare yourself for what's sure to be an exhilarating bit of fanservice.
With sprite work from veteran artist Masaya Suzuki Shovel Knight fits into the Gunvolt world seamlessly and will be bringing his trademark skills and style to battle. It's great having another use for the Shovel Knight amiibo as well, opening the door for other potential unlockables or bonuses.
As another cool bit of news, Yacht Club Games recently ran a poll about what sort of games fans would like to see them make next. While the results don't confirm, deny, or even hint at anything it's quite telling and thought provoking that the winner was a title in Nintendo's own Metroid series. Based on Shovel Knight alone I'd trust Yacht Club with the brand but their practices as a company and good working relationship with Nintendo could make this more than just a pipe dream. Other high up suggestions included a Zelda game, a Mario RPG, and of course a sequel to their debut effort.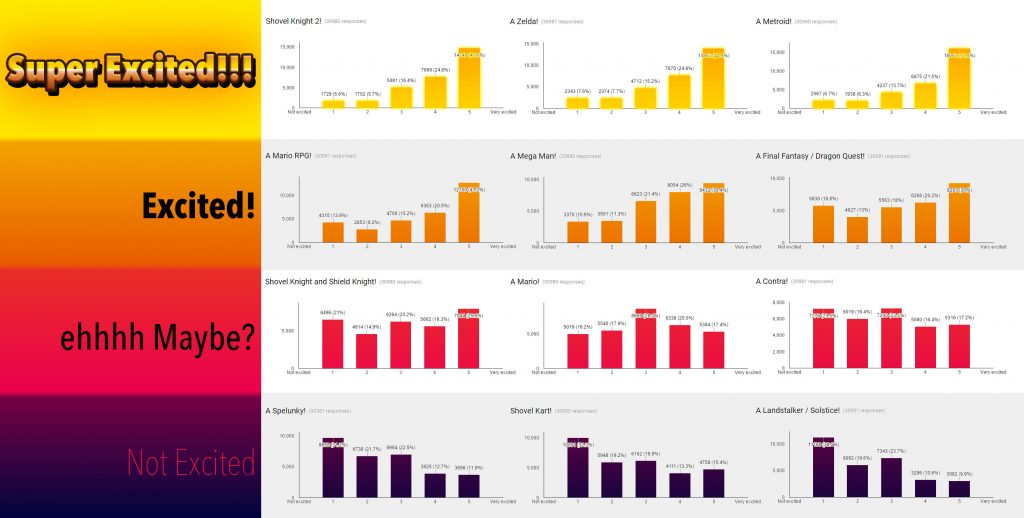 Azure Striker Gunvolt 2 will be launching September 30th both via the eShop and in a special dual-pack featuring both games on one cartridge. This physical release is being handled by Yacht Club Games, who brought their own Shovel Knight to store shelves via self publishing. Fans of 2D action, fantastic sprite work, and just plain fun games shouldn't let this one slip by unnoticed!
Leave a Comment