It's 8-bit madness in the Nintendo Badge Arcade today! Joining the already robust offerings of nostalgic Mega Man badges are a few retro Mario and Zelda repeats. Be sure to check out the full gallery below. Those Zelda launchers in particular are pretty irresistible if you ask me.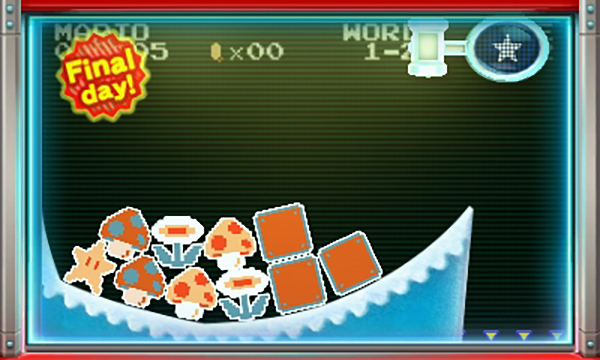 Free play?: Excuse me Princess, but your freeplay is in another castle.
Practice catcher: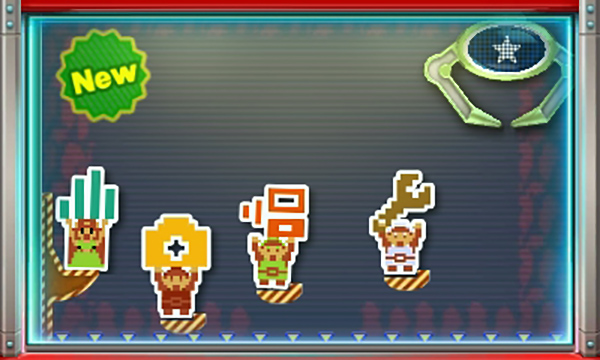 All four Super Mario Bros. catchers are leaving the Arcade tomorrow, so be sure to grab anything that you're missing. As a friendly reminder, you only have two days to collect all the Rhythm Heaven badges from last week. Let's we go, amigo!
Need a sweet theme to go with all that Mushroom Kingdom swag? From now until July 14th at 3:00 a.m. PST, spend just $2 in the arcade to receive this exclusive Super Mario Bros. 3DS home screen theme!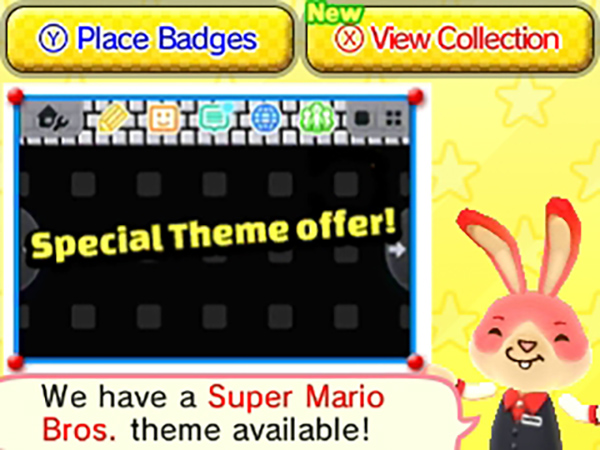 That's all for today! Catch you tomorrow!
Leave a Comment