The Pokémon TCG: Elite Trainer Box for the Generations expansion is live at the Pokémon Center! This is currently the only way to get your hands on the elusive box set, so be sure to place your orders now to avoid missing out. For $49.99, you get everything listed below:
Ten Pokémon TCG: Generations booster packs
A handful of exclusive high quality card sleeves
A unique deck box design
Energy cards featuring Pokémon TCG: Generations art and design
A never-before-seen Shaymin-EX card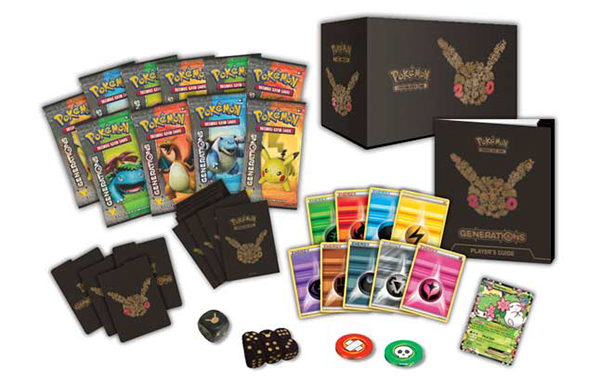 As a friendly reminder, any order above $50 will be shipped for free, so consider throwing in an extra booster pack or plush toy to push your purchase over the threshold.
Generations is a special expansion of the famed trading card game primarily consisting of reprinted cards from the XY BREAK series, featuring Generation I Pokémon in celebration of the franchise's 20th anniversary. Unlike regular expansions, booster packs can't be purchased individually from booster boxes, making it one of the more difficult sets to catch 'em all.
Leave a Comment