The arcade version of Pokken Tournament is set to receive a major update in Japan on July 20th. The update will be adding Wii U characters Garchomp, Braixen, and Shadow Mewtwo to the arcade version of the game.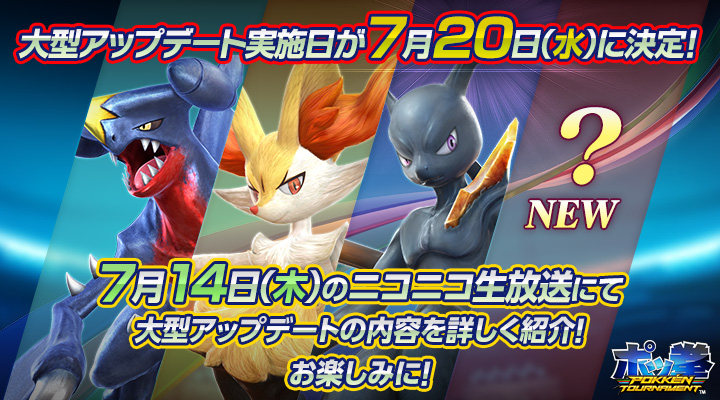 Japan's official Pokken Tournament site has posted a graphic regarding the July 20th update, and the graphic features a mysterious question mark to the right of Shadow Mewtwo, possibly hinting at an additional character to be added to the game in the update. Japanese streaming site NicoNico Live will have a broadcast on July 20th to cover the update.
Who could this new fighter be? Any fighter added to the arcade version has a strong possibility of making it into the Wii U version, so Is it possible it could be one of the Pokémon referenced in update files a few weeks ago? Only time will tell, but you can be sure we'll be covering the news right here on Nintendo Wire!
Leave a Comment