The time has come! Drumroll, please…
That's right, folks. Nintendo Wire's very first Patreon box for the supporters who have donated to the custom amiibo tier has its first preview – right here, right now. July 2016's featured custom artist is the wonderful and superbly talented AK Shop. This month, she's created a line of adorable customs commemorating our favorite pink puffball, Kirby, in celebration of Nintendo's release of Kirby: Planet Robobot. Have a peek!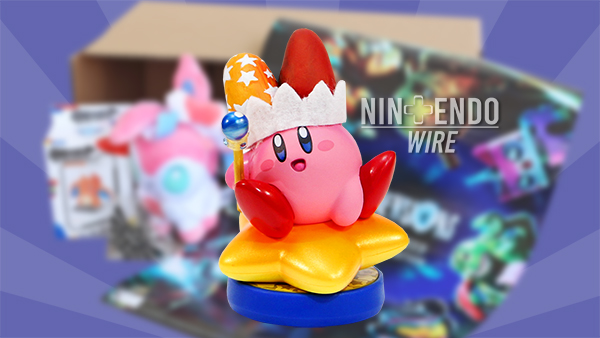 Just as we mentioned in our previous Patreon article, every single person who donates to the Nintendo Wire Custom amiibo Box ($110) tier will receive a completely unique, one-of-a-kind custom amiibo on top of all the other goodies included in our monthly Nintendo box. In other words, the preview above only shows one example of the exclusive amiibo sent out to our supporters. Every other person who donates gets a different custom – the possibilities go on and on.
Remember, tomorrow, June 30th, is the last day to sign up for the Custom amiibo Box for our Patreon, and the spots remaining for the tier are extremely limited. (The last time we checked, there were only three spots available!) After tomorrow, July's signup period is over, which means the opportunity to snag one of these pink cutie pies is over.
For all of you who've donated to our Patreon, we would like to extend our eternal thanks to you! This round of boxes will be shipped off throughout the month of July. Hold on tight: Kirby's on his way!
Leave a Comment