Animal Crossing continues to make a splash this week with Pascal, Tortimer and Kapp'n briefly paying a visit to the Badge Arcade! Fancy yourself more of a foodie than a furry? A pear of repeat Tomodachi life food catchers also made the chopping block.
Free play? No, I'm sorry. You see, this is a business for me, yes? You want more free plays? A loan of 98,000 Bells can make this dream a reality. Ready, hm?
Practice catcher: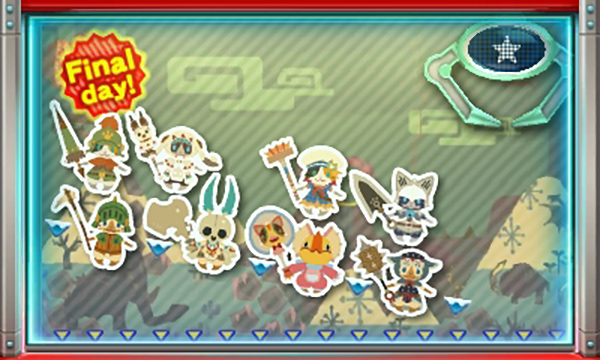 The Nintendo Badge Arcade is cleaning house! Be sure to finish as many of these sets as you can since today marks the final day for every single catcher currently available. Don't forget there are still dozens of Monster Hunter badges to collect, with an entire new set promised to arrive in just a few short weeks.
That's all for today! Catch you tomorrow!
Leave a Comment