UPDATE: Both Nintendo of America and Nintendo UK have confirmed the next Hyrule Warriors DLC pack, themed around Link's Awakening, will hit the eShop this Thursday, June 30th. Check out the trailer below:
---
For those who have been patiently waiting for the latest batch of DLC for Hyrule Warriors Legends, your patience is about to pay off – in Japan at least.
Koei-Tecmo has announced that the Link's Awakening DLC Pack will be launching in Japan on June 30th and in North America and Europe sometime this summer. Other DLC packs have released simultaneously in Japan and North America in the past, so hopefully we'll get confirmation about a U.S. release date very soon.
The pack includes quite a few goodies but most notable is the introduction of the new character Marin, the young girl from Link's Awakening. Equipped with her lovely singing voice and a collection of bells, this fighter is not to be underestimated. You can check out a gallery of what's coming below as well as a break down of the content that's coming in next week's update.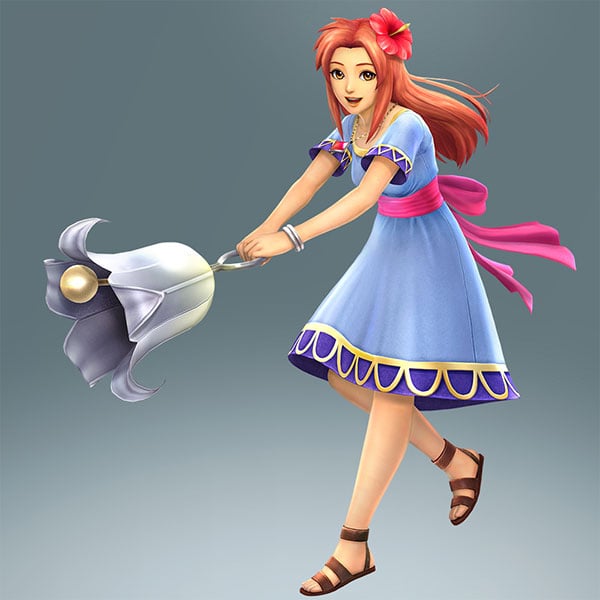 New playable character: Marin from Link's Awakening. Awaken the Wind Fish with her special attack to deal massive damage.
New weapon for Linkle: Boots. Harness the power of lightning with this new set of powerful boots that can deliver crushing kicks.
New adventure map
16 new costumes including a white and pink tunic for Link and pink costume for Linkle.
Extremely powerful, Attribute + weapon type introduced.
The Link's Awakening DLC will launch in Japan on June 30th for 926 yen for the 3DS version and 1,111 yen for the Wii U and 3DS combo pack.
---
Leave a Comment