After almost a week of rumors, speculation and anticipation, GameStop finally confirmed what most already knew. The amiibo Retro 3-Pack will be coming exclusively to the retailer, released on September 25th. It includes R.O.B., the Duck Hunt Duo and Mr. Game & Watch amiibo figures. There will also be an in-store pre-order event this coming Saturday, August 8th, where fans will have the opportunity to secure a 3-Pack early, ahead of its release.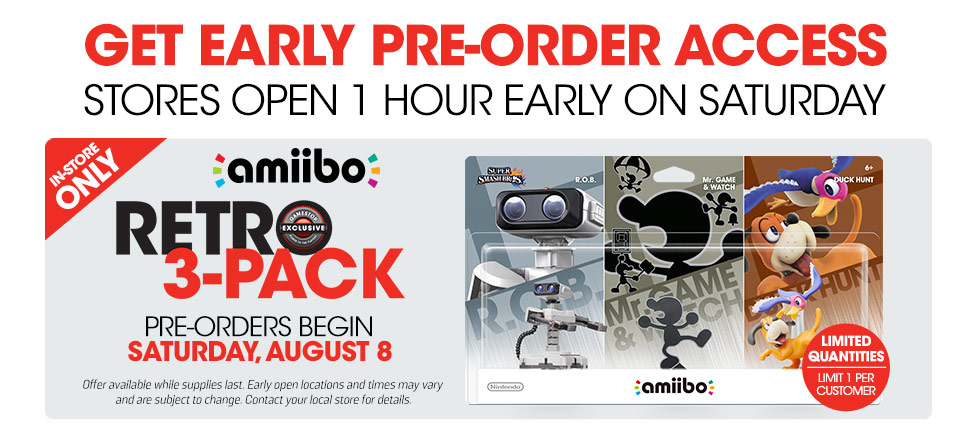 GameStop is advertising that stores will open one hour early for the event, meaning doors will unlock at 9 a.m. instead of the normal 10 a.m. opening. To avoid the headaches and trouble that occurred when Ness and Wave 4 were made available by GameStop, stores will be handling it much differently. Instead of ordering amiibo online and having them shipped to customers directly, the 3-Pack will be directly handled in stores, which also means that only a $5 deposit is required to reserve the retro characters.
The advertisement also notes that quantities are limited (as expected), and they are limiting the 3-Packs to one per customer. The fine print also points out that policies may be subject to change and could vary from store to store, so it's highly recommended to contact your local GameStop locations to see if they are handling the pre-order event any differently.
Leave a Comment