It looks like limited edition amiibo cards are the latest rarities to hit the toys-to-life world for Nintendo. From what we can tell, variant cards of popular Animal Crossing: Happy Home Designer characters will be exclusive to a Japanese magazine.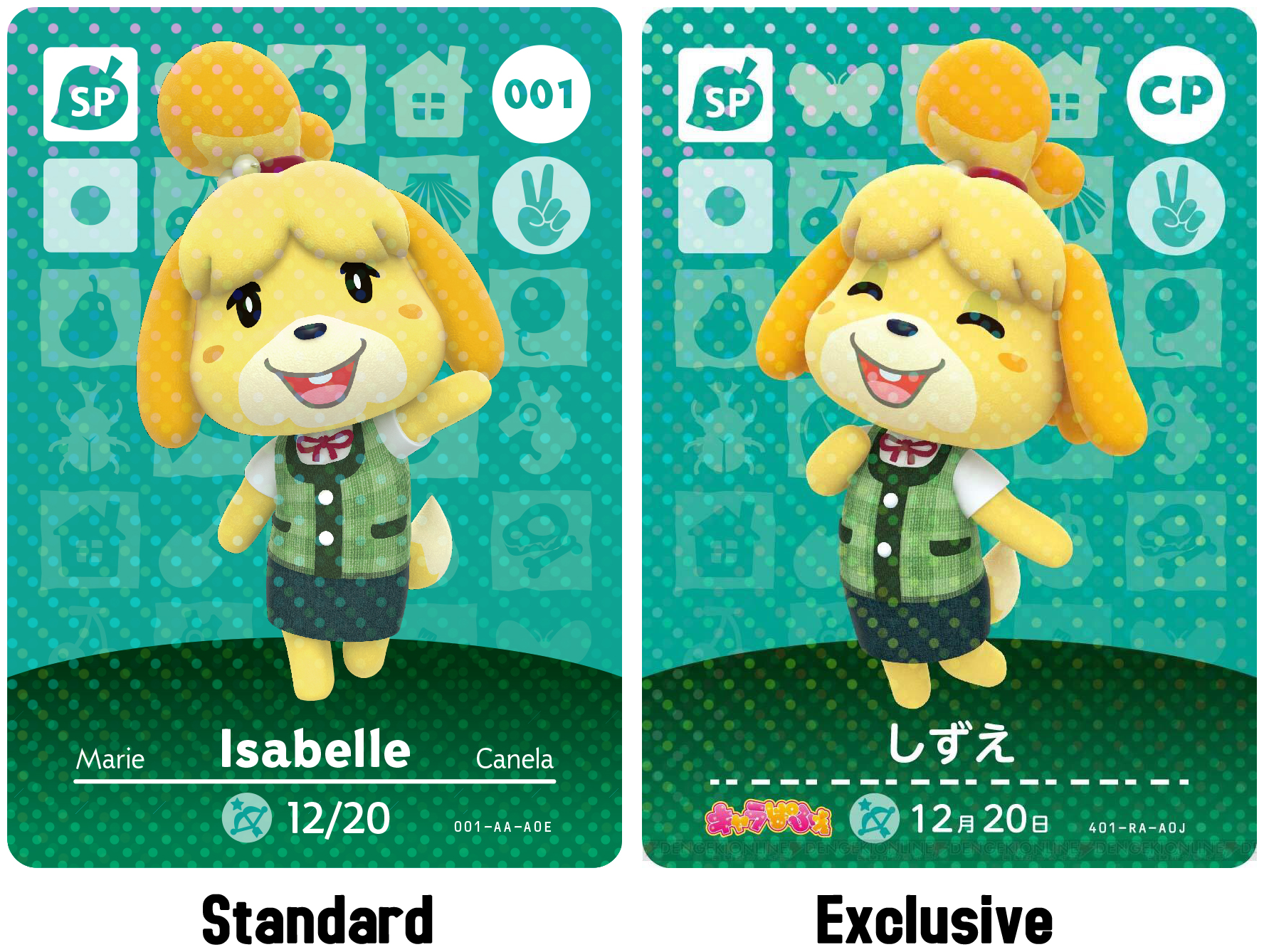 The subtle differences in Isabelle's stance and facial expression are just enough to make the exclusive variant stand apart from the standard version. It's going to be fun to see what other character variants we'll be seeing pop up in other places in the future!
Needless to say, this is definitely an interesting development for collectors. Importing amiibo figures is already a hot topic within the community. How do you feel about this method of exclusivity for the cards? Love it? Hate it? Let us know what you think in the comments below.
---
The Nintendo Inquirer team got its hands on five packs of imported Animal Crossing: Happy Home Designer cards this week! Check out the cards we found found within the packs, and stay tuned for more HHD cards photos and videos in the future!
Leave a Comment