Nintendo of Japan opened their official site for Super Mario Maker today, and with it they revealed the game will feature a whopping 99 amiibo costumes.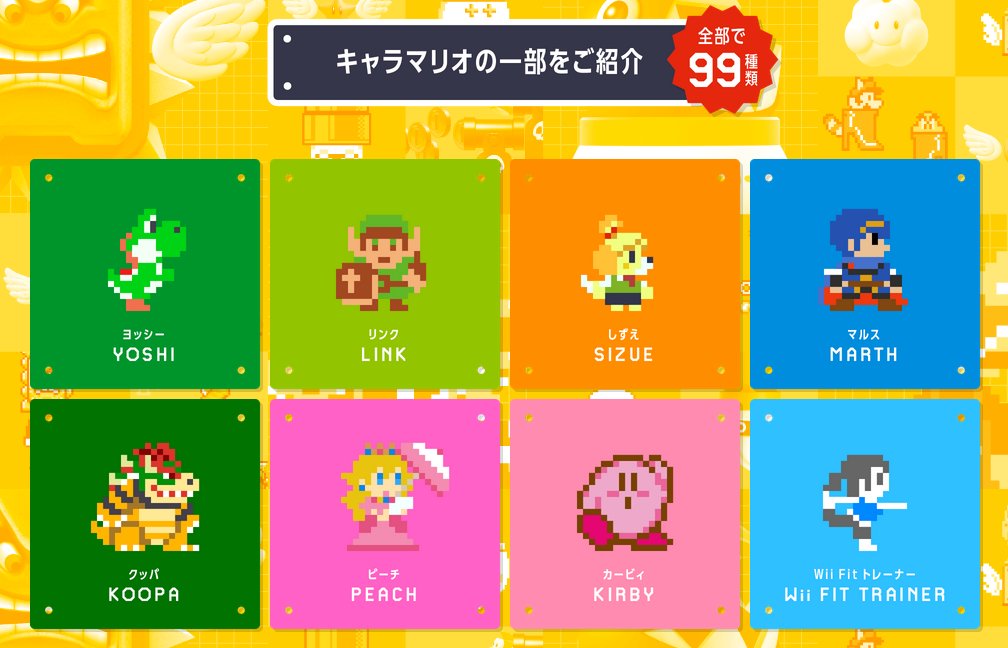 With the exception of the Mii Fighters, every amiibo available at the time of Super Mario Maker's release will be accounted for. The upcoming Chibi Robo and Animal Crossing amiibo ranges will also be represented, and there will even be support for a select few Animal Crossing cards.
Of course, Super Mario Maker is all about creativity and these amiibo costumes will no doubt open up some fun possibilities. Have you got any plans for these costumes in your levels? Let us know in the comments below!
Leave a Comment