The summer may be starting to wind down as the fall release schedule of video games begins to draw near, but that certainly doesn't mean that Nintendo is finished supporting and putting out new content for one of biggest surprises this year, Splatoon on the Wii U. Since the day of its release, new downloadable content has been pushed out for the ink-splattering game, all of which has been free. Heading into August, yet another major update is coming to Splatoon, this time adding more than just a couple of weapons.
On August 5th, a free software update will roll out, bringing with it new modes, new weapons, a level cap increase, and of course, more fresh content. Nintendo has certainly committed to addressing many of the concerns that gamers had at launch for Splatoon. And while it has taken some time, it's undeniable that the constant stream of free updates has helped the game carry on through the summer without ever feeling less-than-fresh.
The two new modes being introduced in this massive update are Squad Battles and Private Battles. In Squad mode, you can form a squad of squid with your friends and swim into Ranked Battle modes together. No more getting stuck with random players who would rather go rogue than work as a team! The second new mode, Private Battles, allows between two and eight squid kids to battle together in customizable matches, as well as small tournaments using up to eight consoles on a single internet connection.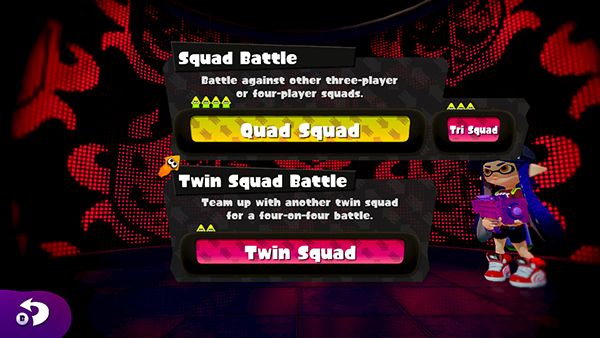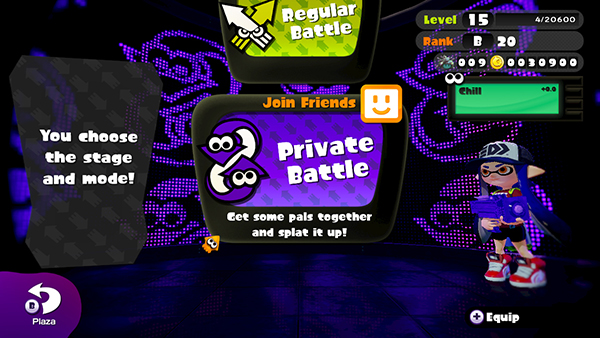 Most updates bring a couple of new weapons, but this update ushers in two new types of weapons, Sloshers and Splatlings. The Slosher-type weapons are essentially buckets that can fling ink with impressive range. The Heavy Splatling allows the player to charge up to six barrels of ink before blasting away.
Finally, the level cap is being upgraded to level 50 in Turf War, and ranks of S and S+ in Ranked Battle. There will be 40 new gear options available to check out, for those fashion savvy squids. Nintendo is also promising more content updates throughout the rest of summer and fall, including a new Ranked Battle mode called Rainmaker, as well as new maps and weapons.
Whew, now that's a lot of good ink related content. Stay Fresh!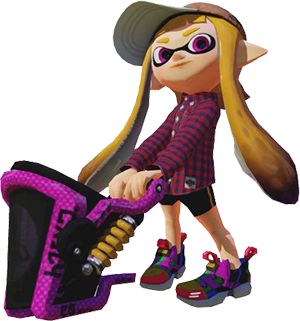 Leave a Comment