Twitter user @Pandaman27 found quite the surprise when he walked through the San Diego Comic-Con show floor late last night and discovered a prototype for the recently announced Mewtwo amiibo at Nintendo's booth. Mewtwo was not on display during this year's E3 and was not expected to make its debut in physical form until later this year.
Mewtwo appears to be wider than many of the currently available amiibo, as much of its body hangs off the base. A large plastic support beam can also be seen standing Mewtwo upright.
Take a look at the images below to see the 150th Pokémon in the flesh (or plastic)!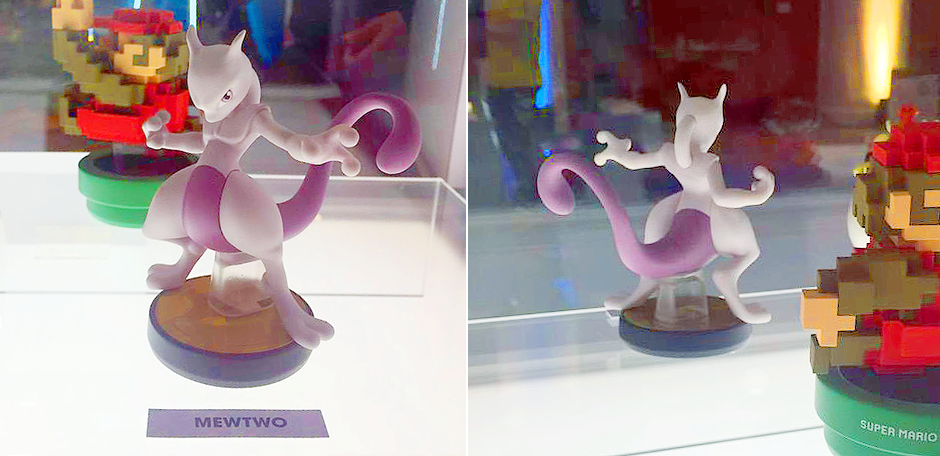 Leave a Comment