Activision announced this morning that Dark Edition Starter Packs will once again be included alongside the scheduled release of Skylanders SuperChargers this fall. The Dark Edition includes the same Skylanders game but brings some exclusive variant figures all based on a "dark" theme to set the pack apart from others.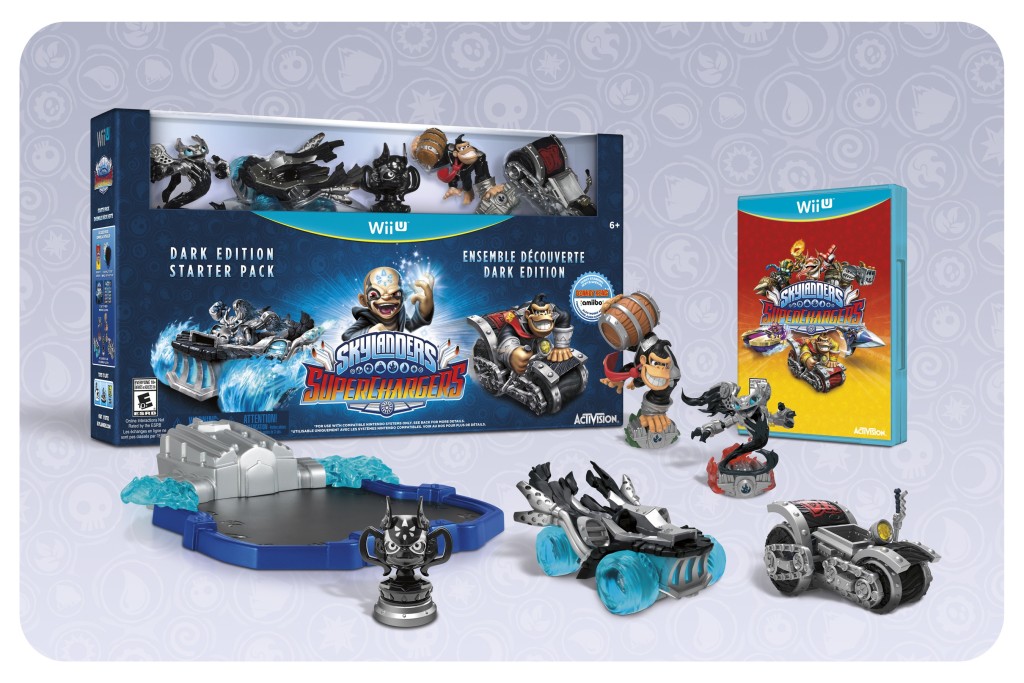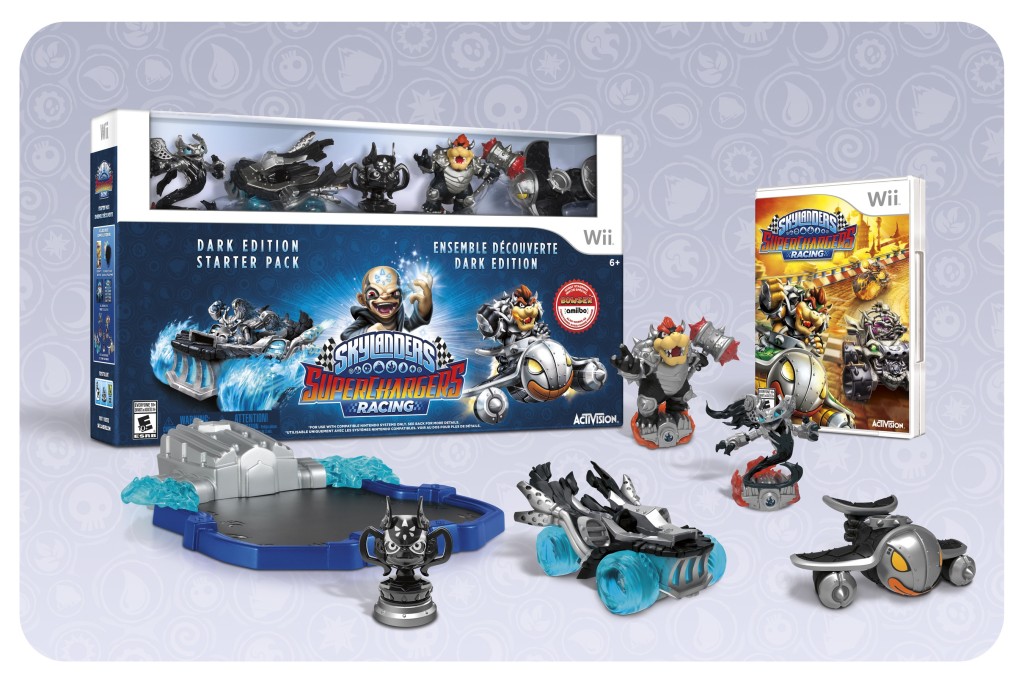 The following items will be included in each Dark Edition Starter Pack: Dark Spitfire, Dark Hot Streak, a two-sided ultimate collector poster, and what Skylanders is calling a 'Kaos Trophy'. That trophy will be the only way to unlock special Kaos gameplay content.
In addition, the Wii U version of the Starter Pack will include Dark Turbo Charge Donkey Kong and his Dark Barrel Blaster land vehicle.
The Wii version of the Starter Pack will include the Dark Hammer Slam Bowser and his Dark Clown Cruiser sky vehicle. The figures will appear as that color inside the game as well.
These starter packs are available for pre-order today online at major retailers at a price of $99.99.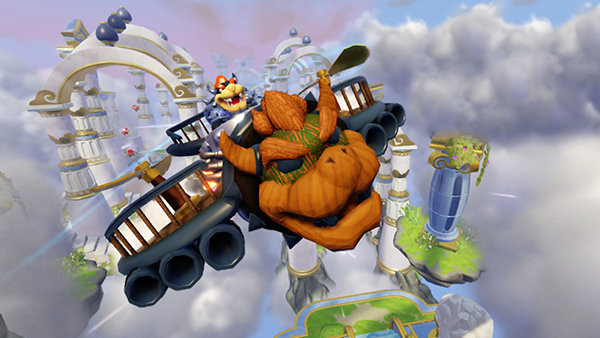 Leave a Comment