Nintendo has announced a few new additions are on their way to its social networking service Miiverse. Along with a redesign, a screenshots album, Play Journal and an overhaul of the communities system are expected to arrive this summer.
Among the many new features outlined on the Miiverse website is the new screenshots album. Each Miiverse user will be able to save up to 100 private screenshots within their album, while remaining invisible to other users. Also being added is the Play Journal, a feature in which users can upload posts about their gaming experiences by opening the Miiverse application during regular gameplay. The Play Journal has been devised as a replacement for Miiverse's activity feed. Currently, users can post to their feed much like they can post a Facebook status. After the redesign, posting to one's activity feed will no longer be possible.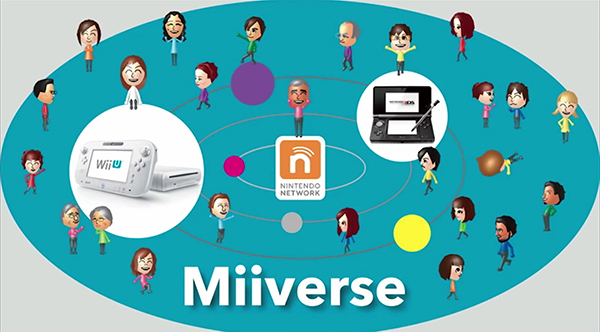 Communities will now be categorized for more streamlined browsing. Along with a section for gamers' Play Journal entries, drawings (sorted in order of popularity) will also have their own dedicated section, allowing users to easily sift through artwork other players have created about a community's game. Additionally, discussions will receive their own category, neatly displaying questions and conversations other people have posted within a game's community.
Finally, a new posting limit will be enacted, preventing users from sharing more than 30 posts in total per day, although this number does not include posts made in-game. Currently, users can post as many times as they want when out-of-game; they're only restricted by a two minute limit between posts.
While no exact date has been given, a tentative "Summer 2015" timeframe has been provided by Nintendo for the Miiverse overhaul. What changes are you most excited, or concerned, about? Leave a comment in the section below!
Leave a Comment