Nintendo's U.K. website gave Super Mario Maker fans some exciting news today. There will be 100 pre-made courses available in the game even if you don't have an internet connection. So even without the custom level maker, Super Mario Maker will be a full-fledged Mario game.
Most side-scrolling Mario games feature anywhere from 70-90 levels. With that in mind, it's good to know that we'll be getting a large number of levels for the price point.
The site also gave us pictures of the upcoming Mario skins that will be unlocked with the amiibo figures. If you tap an amiibo on the GamePad, it will give Mario a mystery mushroom that will turn him into whatever character you tapped.
So far, we've confirmed Link, Kirby, Marth, Yoshi, Isabelle, Yoshi and Wii Fit Trainer.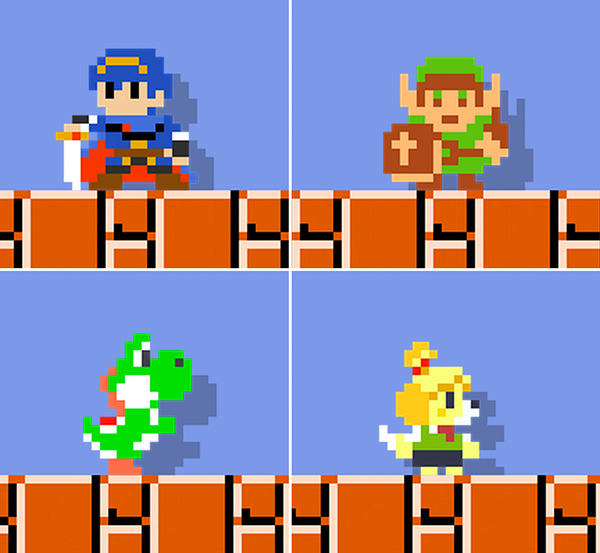 If there's a character skin you want to use, but you don't have the amiibo, Nintendo is allowing you to unlock the skins if you complete the '100 Mario Challenge'. No further details are available about that mode at this time, but we'll make sure to provide more information as Nintendo reveals it.
And don't forget about those special 8-bit Mario amiibo that will be releasing at the same time! Those amiibo will allow Mario to be just a 'bit' bigger.
Super Mario Maker is available on September 11th and is available for pre-order now.
Leave a Comment