E3 has come and gone. Now that the sheen has worn off and the hype has died down, let's consider, together, how we felt about Nintendo's showing this year. If you've been following Nintendo Inquirer's coverage of the show, this will be a chance to step back and look at the event as a whole. If you haven't been reading our articles for the past week, here's your opportunity to dig into them and help us ponder the highs and lows of this year's show.
---
Nintendo Digital Event
Nintendo delivered most of its news and announcements this year during its third Nintendo Digital Event. Like previous years, it was a playful string of light-hearted comedy sketches, game reveals and charming developer commentary. Unlike previous years, though, it lacked any real wow moments. As our staff's pre-E3 predictions illustrate, we had high hopes for some bigger and more surprising reveals than what we got. While I can't help but love the way Nintendo chooses to entertain rather than impress, this year's digital conference was ultimately underwhelming.
Grade: C
---
Games
Nintendo has two marquee titles coming in the back half of this year: Star Fox Zero and the freshly renamed Super Mario Maker. Complementing these big releases are firm release dates on some games that we have known about for some time now, namely Yoshi's Woolly World and Xenoblade Chronicles X. Aside from the big stuff, we will also see a handful of smaller scale releases across Wii U and 3DS, like Animal Crossing: Happy Home Designer, Chibi Robo Zip Lash, The Legend of Zelda: Tri Force Heroes, Animal Crossing: amiibo Festival, Super Pokémon Mystery Dungeon, Mario Tennis Ultra Smash and Yo-Kai Watch.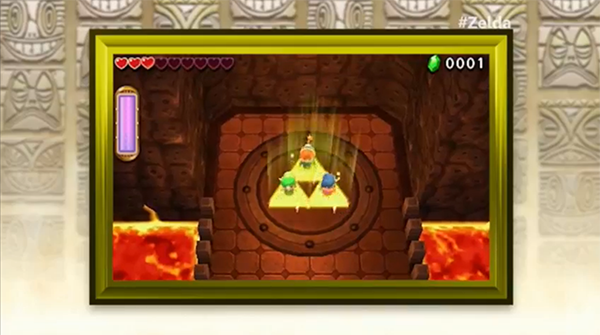 A few more games were revealed to be launching in early 2016. The Fire Emblem series will see some serious agency next year with both Fire Emblem Fates and Shin Megami Tensei X Fire Emblem scheduled to be released. Also coming early next year are a trio of newly unveiled 3DS titles: Hyrule Warriors Legends, Mario and Luigi: Paper Jam, and Metroid Prime Hunters: Federation Force. The only known title that lies beyond this time frame is The Legend of Zelda for Wii U, which has been reconfirmed for a 2016 release. I have to say that I appreciate Nintendo focusing on only the near future for its announcements, as more often these days games seem to be announced far too early for their own good.
As much as I'm anticipating some of the huge and long awaited titles on this list, it doesn't quite pack the punch that Nintendo brought to E3 for the past few years. That, and I'm still trying to wrap my head around Retro Studios not being invited to the party.
Grade: B-
---
Third party
Yes, I'm giving third party its own section here. This is partly because Nintendo's relations and courtship with outside companies are odd and downright interesting, but mostly because of its new third party co-development model.
I'll start with the straight up third party support for Wii U and 3DS on display at this year's E3… This won't take long. Only the most multiplatform of multiplatform games are coming to Nintendo systems this fall, and they're all either toys-to-life or music games. Just Dance 2016 and Guitar Hero Live both hit Wii U this October, and Lego Dimensions, Disney Infinity 3.0, and Skylanders Superchargers all arrive in September. This year's Skylanders entry does merit a special mention, as the Wii U version comes with some very cool exclusive content. Still, in a year with games like Fallout 4 on the multiplatform docket, Nintendo's shortcomings in this area become all the more apparent.
Far more exciting than multiplatform ports, though, is the new co-development model that Nintendo has been using lately. As a die hard Nintendo fan you probably already know this, but many once sacred first party franchises, such as Super Smash Bros. and Zelda (Hyrule Warriors), have been entrusted to third parties for the bulk of development lately. This year's example is Star Fox Zero. Veteran Wii U developer Platinum Games (The Wonderful 101, Bayonetta 2) are working with Nintendo to bring us Fox McCloud's latest adventure.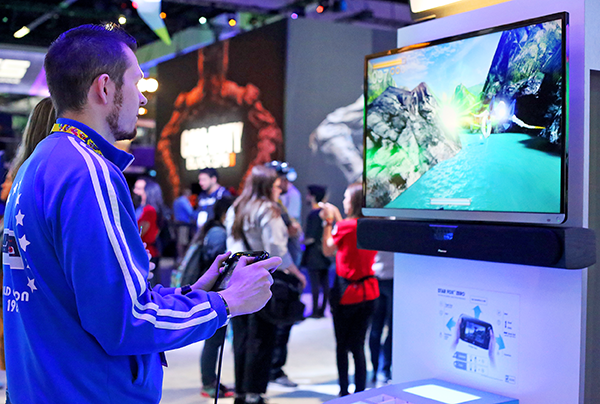 Like every facet of the company, Nintendo handles third parties in its own unique way. While they could admittedly do more to attract outside support to the Wii U and 3DS, the games they've cultivated with third party assistance have been fantastic lately. Hopefully Star Fox Zero will continue this trend.
Grade: C
---
Show floor
Note: This section has been covered by Lauren since she experienced the E3 floor firsthand.
I think it's important to start off my impressions by admitting that this was the first E3 I've attended. That said, looking at the event through a pair of fresh eyes gave me a chance to experience the wonderful rush of the passion behind both the hobby and the gaming business in the very best ways possible.
Walking into the designated area, I felt Nintendo's presence in the hall was big and more than impressive. Just like the way Nintendo runs its business, the displays were all equally colorfully eye-popping, clean and well-organized. Beautiful large banners were placed over game booths to help indicate where visitors could test and view games they were interested in. While navigating through the crowd was difficult at times (something that can't exactly be helped), locating areas where games were set up was easy, which I appreciated.
Moving from booth to booth playing upcoming games, like Yoshi's Woolly World and Star Fox Zero, was a surreal experience. Every booth was managed by at least one Nintendo associate who carefully took the time to explain game mechanics, as well as provide information about what to expect for game releases. The friendliness and professionalism from all representatives was top notch, and I walked away from every booth very pleased with my time spent waiting in line and playing the game.
I may not enjoy waiting in line, but Nintendo did make the task a little easier by having other representatives walk around to keep people in line informed with game related talk. There were times when they would bring 3DS systems over to let people try out new games while they waited. Even if I wasn't able to get my hands on a system, just watching those around me play was enough to keep me entertained.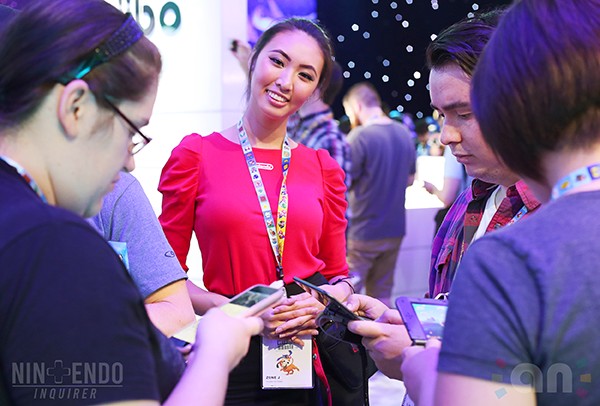 What I appreciated most from my experience in Nintendo's section of the E3 floor was its attention to detail by keeping displays light and vibrant in color. I took some time to browse areas other than Nintendo (gasp!), and I wanted nothing more than to return to Nintendo's space. The freshness of the open areas and the crisp lighting helped capture the real essence of Nintendo.
Grade: A-
---
Amiibo
If you're an amiibo fanatic, like we are, there was plenty of news and photos to keep you engaged at E3 this year (and to keep you broke this fall). Before E3 even began we were given confirmation of new amiibo in the Smash Bros. series, because 50+ just wasn't cutting it. During Nintendo's Digital Event, they took the lid off even more upcoming amiibo figures across multiple lines. We have been fawning over the plush Yoshi's Woolly World amiibo for awhile now, but E3 also brought us our first close-up look at the new Animal Crossing cards, an Animal Crossing amiibo line, the adorable Chibi-Robo amiibo, and a set of 8-bit Mario amiibo to accompany the release of Super Mario Maker.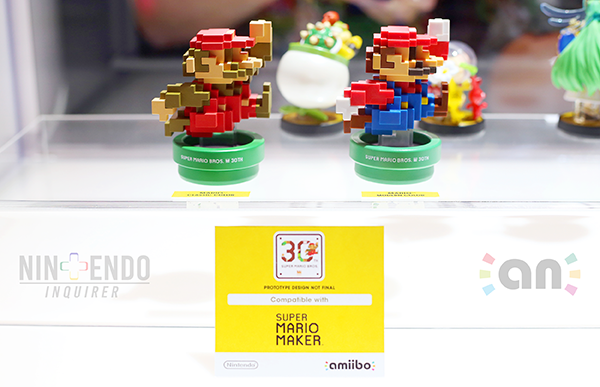 To put it bluntly, if you're still planning on a full collection, you might just want to get that second job now. Nintendo is clearly going all in on amiibo at this point, and its show of support for them at this year's E3 was fantastic and terrifying for those of us that are already hooked.
Grade: A
---
Nintendo World Championships 2015
Alright, I saved the best for last. Nintendo kicked off E3 in style this year with the 2015 Nintendo World Championships. Before all of the exciting announcements, the stuffy conferences, the hands on gameplay of the show floor, Nintendo reminded us all of why we even showed up in the first place.
As someone who grew up with Nintendo, this event came across as a celebration of the entire history of the company. If you asked me to make a list of the things I thought I would never see in this life, somewhere near the top you would find "a huge theater full of enthralled people watching competitive Balloon Fight in 2015." Nintendo crafted the entire tournament to pay tribute to the love of video games, and in my opinion it fully succeeded.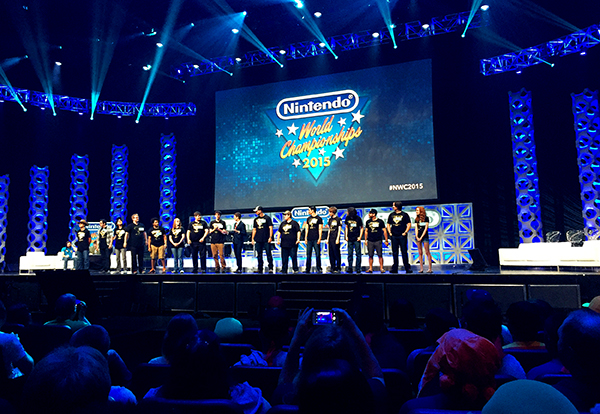 It was amazing seeing some of the best gamers around playing both new games and classics, but the real treat was seeing these professionals play something they had never touched before. Super Mario Maker, the tournament's final round, was nail biting entertainment at its finest. I was one giant grin from ear to ear for the entirety of its appearance, and this showcase was the ideal way to illustrate the limitless potential and timeless appeal of D.I.Y. Mario.
Grade: A+
---
Overall
With some time to think about it, and consider everything that goes into making an E3 experience, I came away optimistic. While I can't say that Nintendo dominated E3, as it clearly has for the past couple years, I still think things are headed in an exciting direction.
The Wii U and 3DS are both set to receive some great content in the next nine months, and Zelda is still on the horizon. With the lack of any huge reveals, though, I'm starting to think that Nintendo's sights are shifting steadily toward its next console. Next year's E3, with more news about NX, and anything they may be holding back to accompany it, should be one for the books.
Final grade: B-
Leave a Comment