Nintendo Inquirer's upcoming Customs for a Cure charity includes a number of really special and unique events, all of which we're excited to share with you as the end of July draws nearer.
To start off the amiibo party, the NI team is hosting the first-ever worldwide amiibo tournament for Super Smash Bros. In this competition, amiibo fans from around the world will be able to enter their amiibo to compete against one another in the ultimate amiibo battle. So if you choose to participate, get that favorite and most powerful amiibo ready!
Submissions will be closed on July 1st at 12:01 p.m. CST. Ten finalists will be contacted on July 7th, and we will arrange the amiibo the be flown to the Nintendo Inquirer team's headquarters from there. (At the end of the tournament all of the amiibo will be returned to their respective owners.)
Then, on July 25th, the finalists' amiibo will compete against each other in a live battle on Twitch.
More details about the day and all of its activities will be shared in the near future.
The prizes
Prizes from our sponsors, Amiibo News and Nintendo Inquirer will be given out to winners. Prizes will include a variety of items, including rare amiibo. Again, more details will be shared at a later time.
Prizes for the top three competitors will be included with the amiibo packages when they're sent back to their owners.
How to enter
Choose one amiibo to represent you in the tournament. Create a video showing off your amiibo's skills in action. The video needs to be clear and to the point. (And make sure to have fun with it!) Upload your video to YouTube.
There are NO restrictions for your chosen amiibo. Any and all items and special moves are fair game!
Submit the video of your amiibo and a short bio explaining who you are, where you're from and why you think your amiibo is the world champion. Do not attach your video to the email. Paste the URL of the YouTube video in the email alongside your bio.
Email [email protected] with your submission. Use 'Customs Amiibo Tournament' as your email subject line. Please make sure to use that exact subject line so the Nintendo Inquirer team doesn't miss your submission.
Good luck!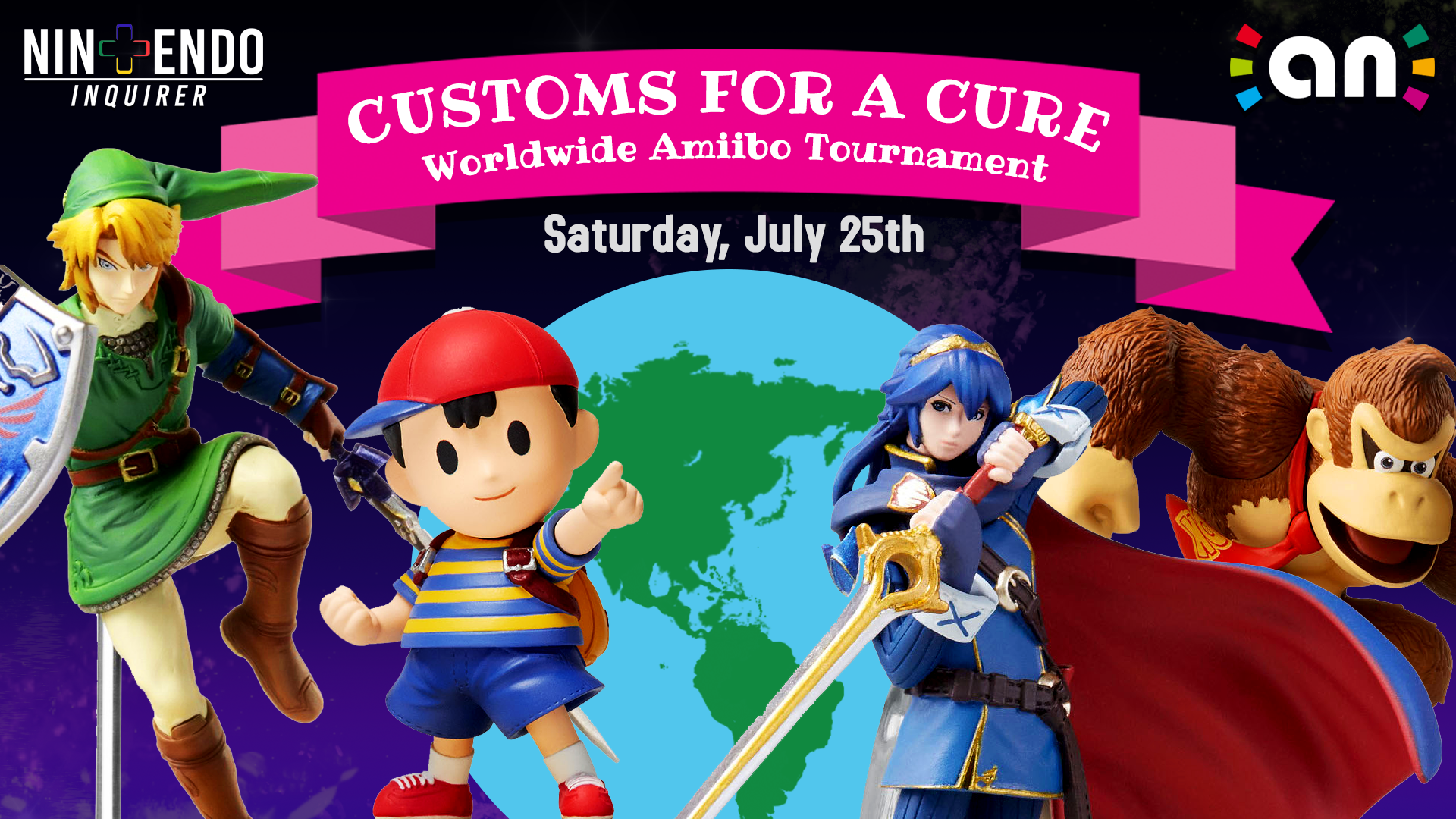 Leave a Comment