During its E3 Digital Event, Nintendo finally threw Metroid fans a bone with the announcement of Metroid Prime: Federation Force for the 3DS. Making a serious departure from the exploration-heavy solo experiences of past Metroid games, Federation Force is a mission-based co-op shooter where players team up in a group of four to gun down a multitude of alien menaces. The game also sports a cartoony, stylized aesthetic that we've never seen in a Metroid game before.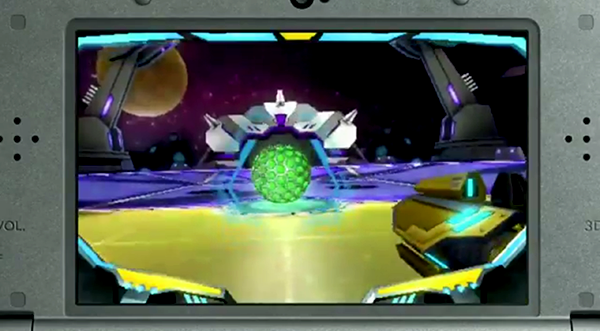 Blast Ball, which made its debut a day prior at the Nintendo World Championships, was confirmed to be a part of this new Metroid Prime experience. Labeled a "futuristic sci-fi sport," Blast Ball will put players behind the wheel, so to speak, of a giant mech suit as they try to blast the ball (wink wink) into their opponent's goal with their arm cannon in a fun, fast and frenetic competitive experience alongside the main game.
With its own unique flair and an emphasis on teamwork, Federation Force looks to be an interesting new take on the Metroid Prime gameplay fans have come to know.
The game is due sometime in 2016. Stay tuned for any new details, and be sure to check out the official reveal trailer below.
Leave a Comment