The early morning Nintendo Direct focused on the new Super Smash Bros. content, and Nintendo pulled back the curtain on the wildly popular amiibo figures as well. It was finally officially confirmed that every single character in Super Smash Bros. will indeed have a corresponding amiibo. While it had been pretty much assumed for a while, it's now official according to Nintendo.
Announced alongside the amiibo announcement, the Mii Fighters amiibo figures were shown off as three separate figures: Mii Brawler, Mii Swordfighter and Mii Gunner. While the actual figurines are the basic, generic poses and costumes, players can fully customize each amiibo in-game with every costume they have available to pick from, including any costumes that were purchased as DLC.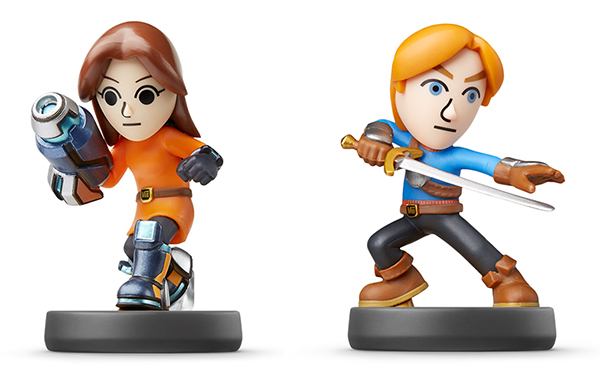 Nintendo also unveiled four more amiibo from the Super Smash Bros. series. Falco, Duck Hunt, R.O.B. and Mr. Game & Watch were all shown off in their final amiibo forms, with Mr. Game & Watch being extra special. He comes in classic form, meaning he is a flat 2D amiibo, but also comes in "several" different poses that can be swapped in and out from the base. From what it appeared, each Mr. Game & Watch pose will just pop out of the base itself, allowing for a new one to be popped back in. According to the video, he will come with the variations, but no further information is available at this time.
Mr. Game & Watch, Duck Hunt, R.O.B. and the three Mii Fighters will all be available in September, joining the previously announced Zero Suit Samus, Ganondorf, Captain Olimar and Pikmin, Bowser Jr. and Dr. Mario. Falco did not appear on the graphic of September releases that was shown during the Direct, so expect him at a later time.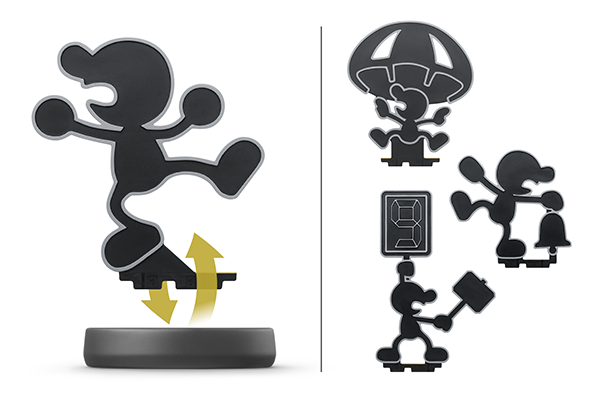 The DLC characters will also be getting amiibo figures, including Mewtwo and Lucas, and the two new fighters announced in Super Smash Bros. Direct, Roy and Ryu. No release dates were given for these characters, but collectors can rest easy knowing that the collection will continue to grow.
Leave a Comment