Amiibo News and Nintendo Inquirer are proud to announce that Evilos is returning as a featured artist for Customs for a Cure. Evilos is known for his unique artistic style in not only the amiibo community, but the custom figure scene as well.
Evilos has donated a stunning custom Samus Aran amiibo to support the cause. Samus was painted in a sparkling burnt orange and pink and was sealed with a glossy finish. This custom will look amazing in any Metroid fan's collection.
This amiibo, and many more custom pieces, will be available for auction in late July during our Customs for a Cure event. 100% of the proceeds will be donated to St. Jude Children's Research Hospital to aid in the fight against childhood cancer.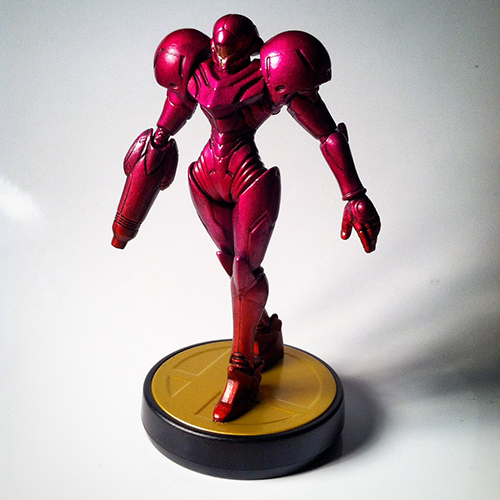 We'll be sharing more information and introducing new artists leading up to Customs for a Cure in late July.
---
About Evilos: Christopher Avalos, better known as Evilos, is a professional custom artist out of Burbank California. He has worked with Sony, Disney, Mattel, Toys 'R' Us, Wizard World and many other companies in more than 20 years of his career. His work has been shown on TV and in books and print; and he's been featured in many toy collectible podcasts and blogs.
Leave a Comment