Nintendo of America and Best Buy have detailed their plans for this year's E3 events held at Best Buy locations across the country. The festivities will take place on two days, June 17th and June 20th.
Attendees will be able to take the all-new Mario Maker for Wii U for a spin before its official release later this year. Nintendo has also announced that it will be giving out a limited edition 30th Anniversary Mario pin (while supplies last) to those in attendance. Judging by Nintendo's history with supply, we recommend getting to your local Best Buy early if you hope snatch up one for yourself.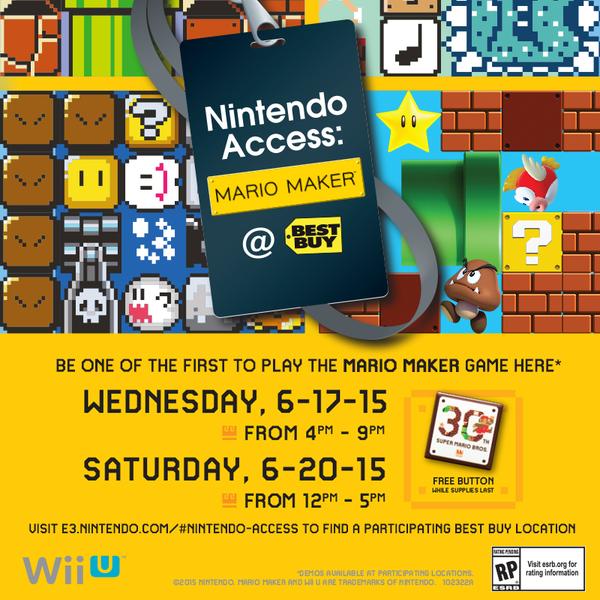 Jump over to Nintendo's official E3 site for official details and a list of locations.
Leave a Comment