UPDATE: We have located a listing including all 4 of the previously listed counterfeit amiibo on Ali Express. You can now see many different angles of the fake amiibo.
It was only a matter of time. Counterfeit amiibo have been spotted in the wild at several locations around the world. Mario, Pikachu, Samus and Link have all been spotted thus far. At first glance, these amiibo look like any others, but you begin to see the differences when you look more closely.
Take Mario, for instance. The counterfeit version of Mario is missing some of the finer details from the original. The bootleg amiibo does not have a textured pattern on his pants, lacks the transparency that the legitimate amiibo has on it's fireball, and appears to use a different color of red paint for the shirt and hat.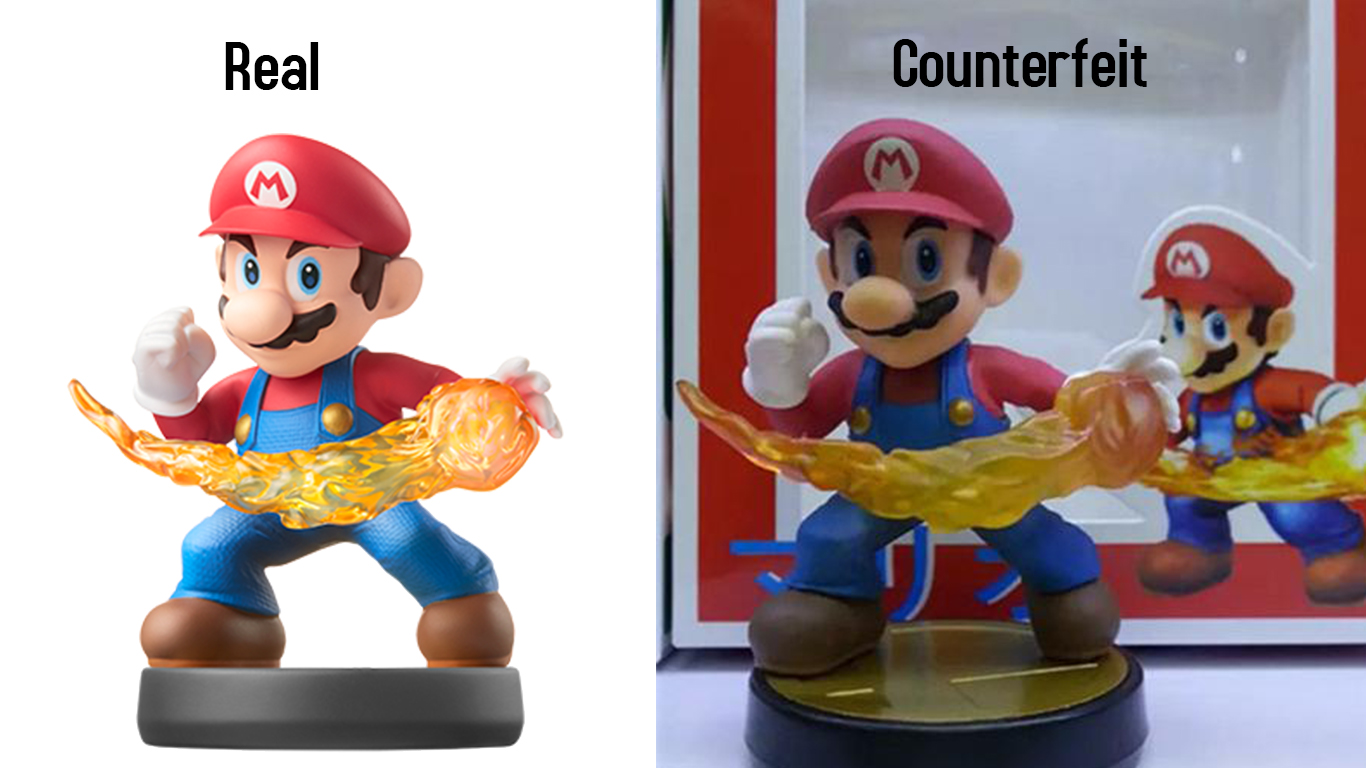 Link also appears to have gone through some changes. Surprisingly, the counterfeit version of Link is actually more upright than the legitimate amiibo; however, the paint color used for Link's signature tunic is darker and looks sloppily painted. Link's tights and undershirt appear to be lighter in color, too. There also appears to be something off about Links eyes. (Just a bit creepy!) Link's yellow stand (affectionately know as the pee-stick) appears less transparent and cloudy compared to the original.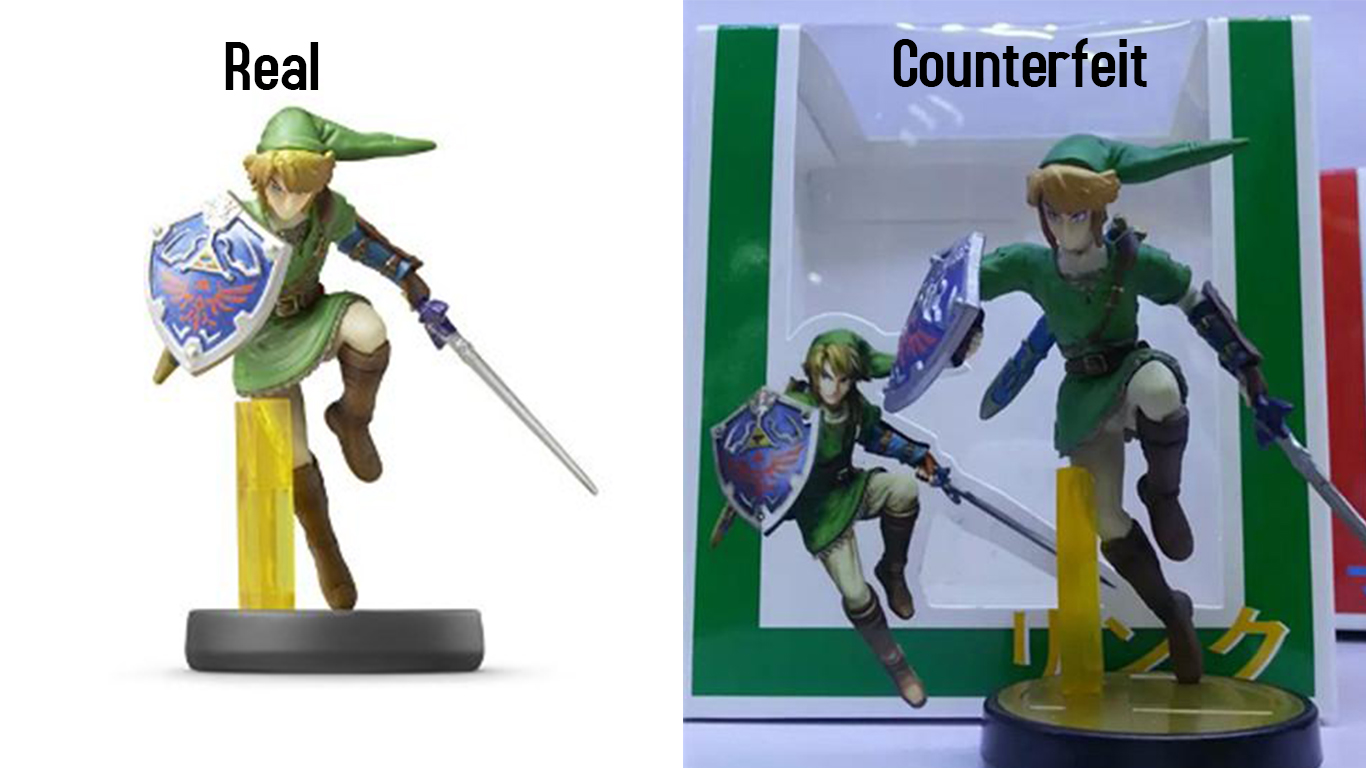 Next up is Pikachu. Pikachu looks like a fairly good fake at first glance. Taking a closer look, Pikacu's arms on the fake look to be less defined than the original, almost appearing like they're being sucked into his body.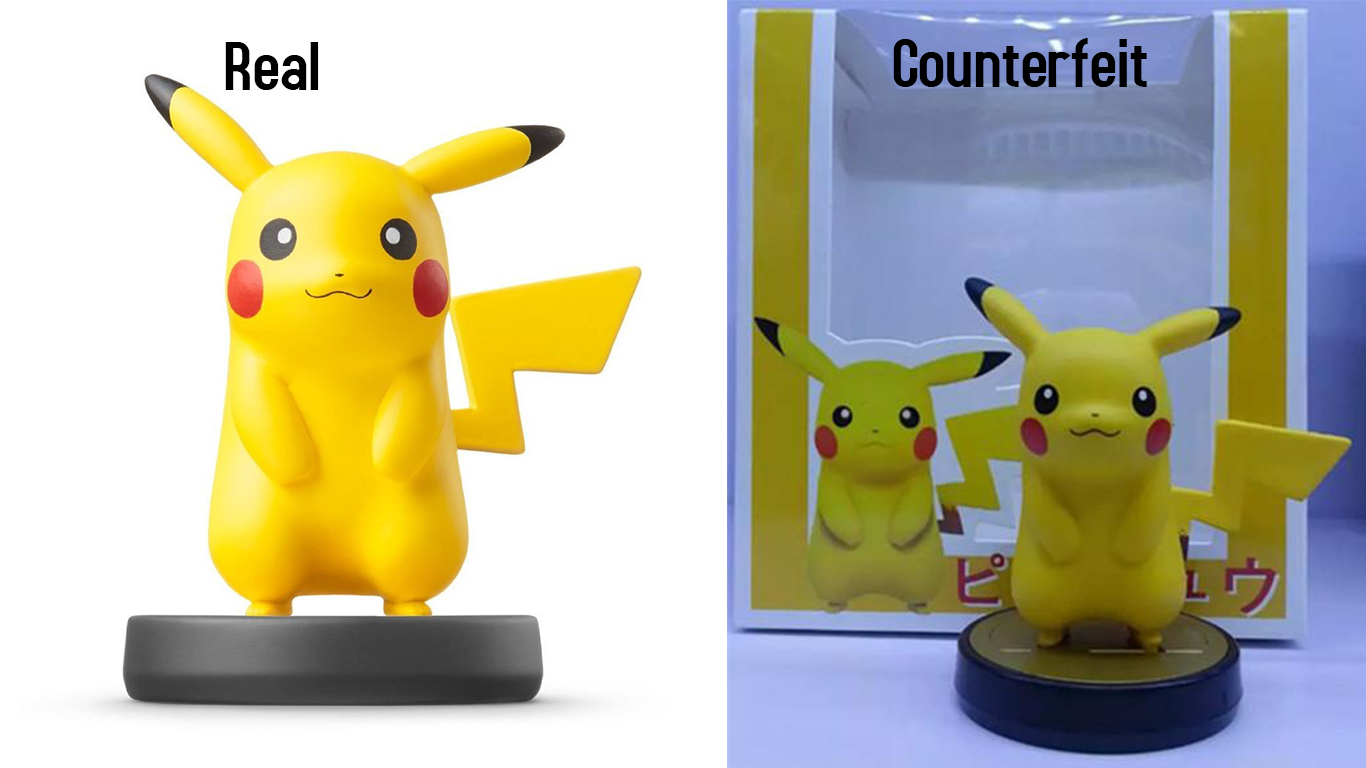 Finally, we have Samus. Again, this counterfeit looks like a legit amiibo when first looking it over. There are a few differences though. The paint on the torso looks incomplete in some areas, and Samus' head appears to be sticking out higher than the original.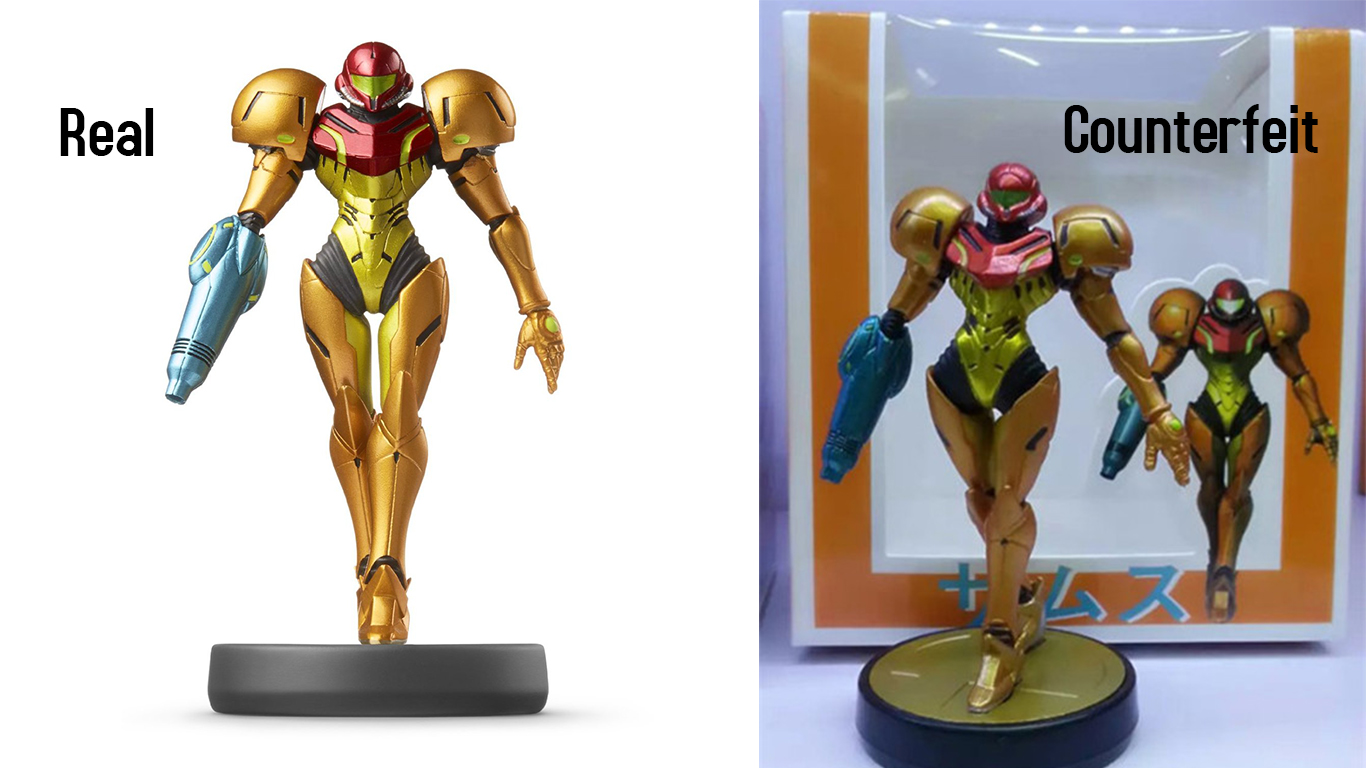 We have touched base with a gentleman who has actually seen these figures at a marketplace in Brazil. We're currently working to acquire more pictures, and we're trying to locate other bootlegs that could be floating around. We'll be sure to update you as soon as we know more.
Special thanks to infoamiibo for breaking this story!
Leave a Comment