Dr. Mario and Dr. Luigi are coming to the Nintendo 3DS platform in a new game: Dr. Mario: Miracle Cure.
The game will feature the classic gameplay from the previous games, including the popular virus buster mode.
New to the Nintendo 3DS game is an item called the Miracle Cure. When you fill up the Miracle Cure gauge, you can launch an item that will perform one of many abilities. These abilities include knocking out capsules and viruses of the matching color, wipe out entire rows or columns, or destroy capsules and viruses in a nearby area.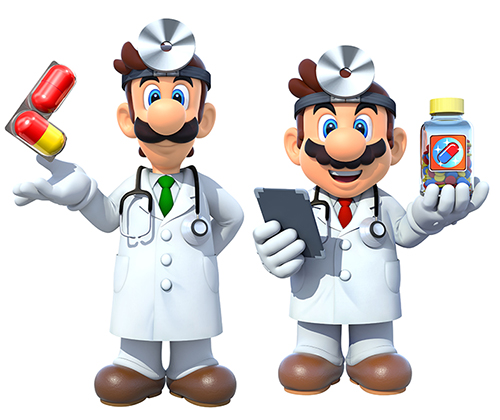 In multiplayer, you'll be able to use new in-game medicines that will affect your opponent's game. These medicines include the ability to reverse their controls, stop them from rotating capsules, or increase the drop speed.
If you're looking for the classic style of the game, you will have the option to turn these Miracle Cures off.
You'll have the option to play the new Dr. Mario: Miracle Cure game locally or online. You can even play via the download play method that allows you to play with a second player, even if the person doesn't have the game after he downloads a portion of the game to his system.
The multiplayer isn't just restrained to battle mode; it will also include the virus buster and match three game modes as well.
Dr. Mario: Miracle Cure will launch exclusively on the Nintendo 3DS eShop platform on June 11th. For those interested in the game, you can begin to preload the game today.
Leave a Comment