Nintendo UK released two new trailers today for Yoshi's Woolly World on the Wii U, which is being released on June 26th in Europe and later this fall in North America. The first trailer shows off an incredibly large gathering of yarn Yoshis, all with different colors and patterns. The second trailer gives us the first glimpse of the additional amiibo support in the game, a feature that has only been casually mentioned before today.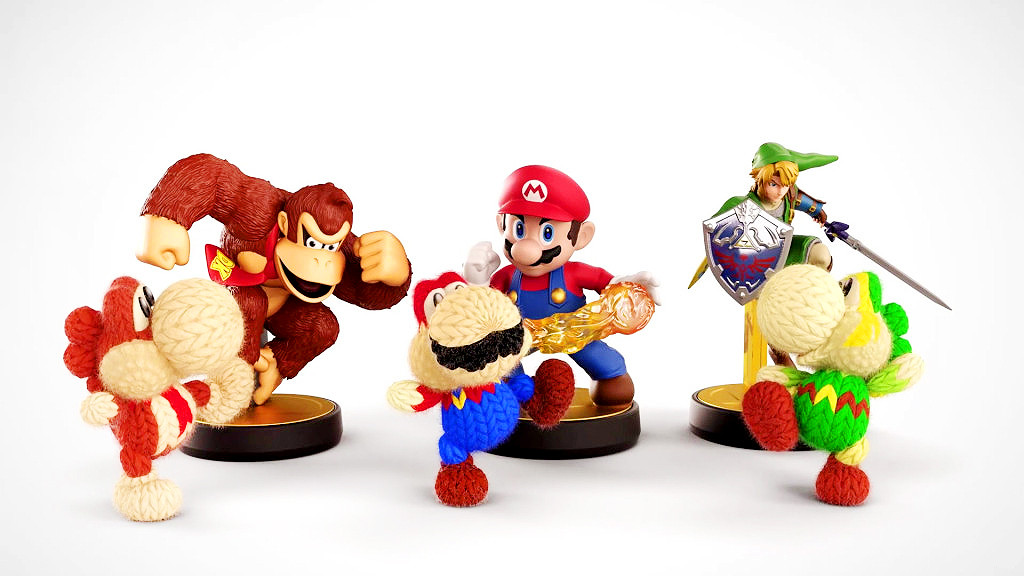 The game will introduce three new amiibo into the growing family, with a green, blue and pink yarn Yoshi amiibo that are indeed made out of yarn. These won't be the only amiibo available to use in Yoshi's Woolly World, however, as this trailer shows off how the rest of the currently available and announced amiibo figures will work in the game. From the looks of it, a simple tap of a selected amiibo will transform your in-game yarn Yoshi into a color pattern that resembles the character of the amiibo you used. So, if you use a Mario amiibo, Yoshi's yarn will turn into a Mario-inspired pattern.
If the lineup of amiibo scrolling across the bottom of the trailer is to be believed, Pokémon amiibo will not be compatible, for whatever reason. We're still waiting for official confirmation from Nintendo as to which amiibo will be compatible, and which ones will not be represented in yarn.
View the entire trailer showing off amiibo support below!
Leave a Comment