A few more GameStop tipsters have reached out to Amiibo News to share their stores' inventory numbers for Wave 4 on launch day.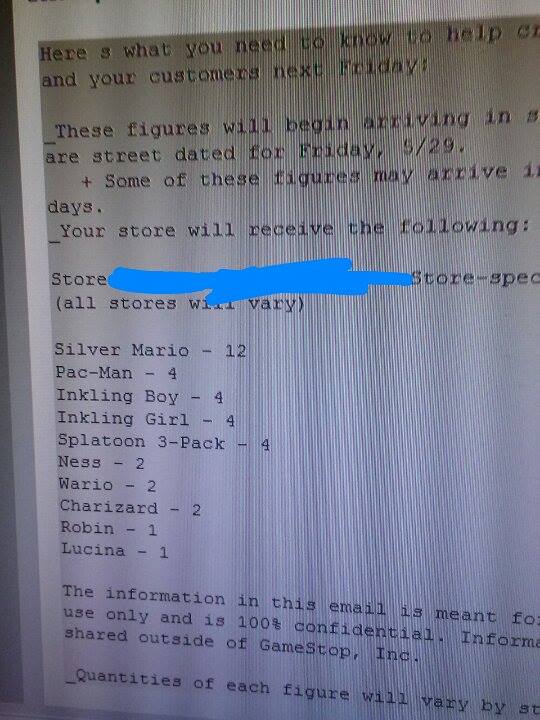 The good news is that Silver Mario looks like it will be in good supply at GameStop locations at launch. Each of the four employees who have contacted us have confirmed that they will be receiving over ten Silver Mario amiibo per location. Sadly, that's where the good news stops. See below for a full breakdown.
Ness: 2-4 per location
Lucina and Robin: between 1-2 per location
Charizard and Wario: 2 per location
Pac-Man: 4 per location
Splatoon 3 Pack: 2-4 per location
These numbers were consistent with all locations we've heard from so far.
More details will be posted as we get them.
Leave a Comment