Nintendo of America has announced this morning that Doug Bowser will be the new VP of sales for the company. (After all these years, it looks like Bowser has finally infiltrated the organization.)
Bowser most recently worked for EA Games where he acted as Vice President of Global Business Planning. Why does it not surprise us that Bowser worked for EA?
Read the full press release below.
REDMOND, Wash., May 20, 2015 – Nintendo of America has hired a new Vice President to lead the United States sales organization with a name that's well-known in the Mushroom Kingdom. Effective today, Doug Bowser (no relation to the King Koopa and Mario's longtime nemesis) will oversee a variety of sales-related functions, including Sales, In-store Merchandising, Retail Strategy and Retail Marketing. He will play a key role in driving national sales strategies to generate demand and achieve revenue objectives across all of Nintendo's product lines. Bowser also will manage Nintendo's key retail customer relationships and will oversee retail marketing for the Nintendo World store in New York.

Bowser will report to Scott Moffitt, Nintendo of America's Executive Vice President of Sales & Marketing.

"Doug Bowser is an outstanding addition to our Nintendo team, as he brings a deep blend of both consumer package goods and video game sales experience," said Moffitt.

"I know he will work tirelessly with our internal and external partners to ensure the broad Nintendo product lineup of hardware, software and accessories are strongly represented throughout U.S. retail points of distribution."

Bowser comes to Nintendo from Electronic Arts, where he has worked since 2007, most recently as Vice President of Global Business Planning, a role that made him responsible for EA's console, PC and mobile game forecasting. Prior to EA, he worked at Procter & Gamble in various sales leadership roles in Asia, Latin America and the U.S.

He attended the University of Utah, where he earned a bachelor's degree in communications.
While details are still trickling in regarding Bowser's new role with the company, we'd like to imagine that the Redmond offices will be transformed to look something like this in the coming months: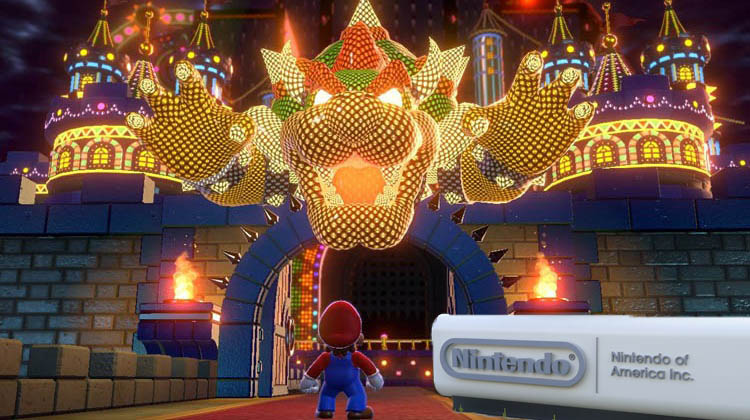 Leave a Comment