The anticipated Sega rhythm game for the 3DS, Hatsune Miku: Project Mirai DX, has been pushed back to September for North American and European fans.
While the game's delay may come as a disappointment to many fans, especially when the game was supposed to be released in May, Sega has offered up a special edition at no additional cost as a peace offering. The special edition will include a copy of the game, a premium box cover, a three foot wallet chain designed after Hatsune Miku's belt, and 19 double-sided AR Cards that unlock costumes and dance moves in game.
Hatsune Miku: Project Mirai DX is a rhythm game created in collaboration with the Japanese Nendoroid figure maker Good Smile. In it, Miku and her friends challenge themselves to match the rhythm of 48 full-length songs throughout the adventure. Sega promises to provide a large amount of content for fans of the rhythm genre.
Sega writes:
"But the rhythm game is just one facet of Hatsune Miku: Project Mirai DX – players can also customize a virtual apartment for their favorite Miku character with decorations, seasonal items, and more. The Mirai Theater has replay functions so players can watch their favorite videos and add scrolling commentary. Choreograph entirely new routines by making new moves in the Dance Studio, and compose brand new song phrases in My Tune. This info can all be shared on customizable Profile Cards, which can be shared via StreetPass and kept current via SpotPass."
Look for Hatsune Miku: Project Mirai DX's launch in the US on September 8th, and Europe's release on September 11th.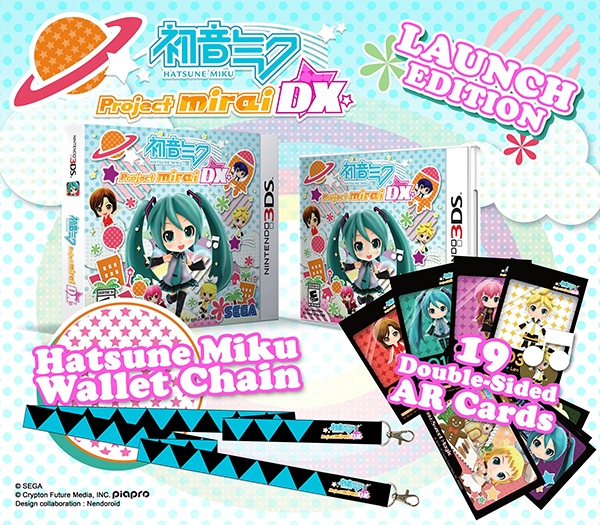 Leave a Comment