We're absolutely thrilled to introduce Nintendo Inquirer, a brand new source for all things related to Nintendo!
Brought to you by the creators of Amiibo News, Nintendo Inquirer is a company built on the passionate foundations of lifelong Nintendo enthusiasts. It's safe to say that every single team member is well versed in both the current happenings and the compelling history of our favorite gaming company. We want you, fellow gamers and our readers, to always know that gaming isn't just a hobby in our eyes; it's a way of living. We take gaming seriously; we take you seriously. Bring those two awesome things together, and you've got Nintendo Inquirer.
From the very beginnings of development it was clear that the NI team was setting high standards for itself. Everyone wanted to start big and aim for perfection from the get-go, and because that's been a priority on our list, we feel like we've accomplished just that.

Design and content walk hand-in-hand when it comes to web journalism, and we made sure that was reflected within Nintendo Inquirer. You'll find that a great amount of time was put into every aspect of design as you browse the site. One of the major goals with the site's construction was ensuring that you would feel completely enveloped in what you love: Nintendo. Nintendo itself produces colorful, clean and crisp video games, and the NI team made sure to do its best to represent that same professional feel by incorporating colorful, clean and crisp pages for you to easily navigate through.
That same quality in design is constantly being applied to the quality of content you find here. The NI staff searched far and wide for contributors who were skilled in two major respects: gaming and writing. Their journalistic skills and gaming know-how have given Nintendo Inquirer some unique perspectives and a really great edge. It's our hope that you'll enjoy a constant stream of interesting topics every week because of their creative superpowers.
Needless to say, the next few weeks are going to be fun! Everyone here at NI Headquarters has been tirelessly researching and writing away to make sure that you receive the latest and greatest Nintendo news. The staff is beyond excited to fly out to L.A. to attend E3 where we'll be listening to and recording all the immensely anticipated announcements made by Nintendo. At the same time we'll be sharing all of the the news with you through Nintendo Inquirer. We have high hopes that certain topics, like future amiibo waves, the upcoming Zelda game and possible hardware news, will be covered at the event. When we know, you'll know!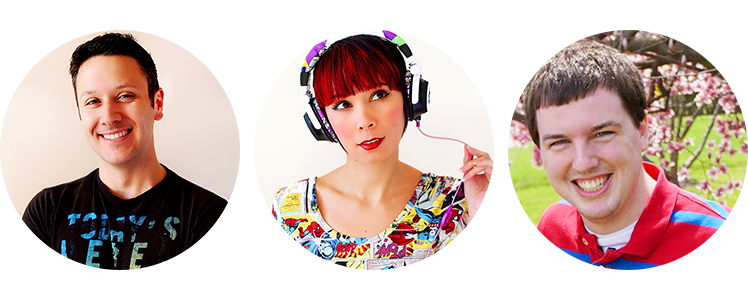 We'd like to close this introduction by taking a moment to thank all of our dedicated followers. It's because of all of you that the dream of Nintendo Inquirer has come to life. Our story started with a simple Twitter account, @AmiiboNews, and from there it grew into so much more. It's become a team run by passionate gamers whose mission is to bring Nintendo news directly to fellow passionate gamers. Many thanks to you for helping make this happen! You rock.
Amiibo News isn't going anywhere!
There's no need to fret, Amiibo News is still alive and kicking. It will continue to send out the ever-famous stock alerts and other pieces of amiibo news on Twitter.
You can visit the all new Amiibo News page that's now integrated into Nintendo Inquirer. Just click that AN logo in the top navigation bar or the page footer, and you'll be directed to the most recent amiibo related articles.
Happy hunting, everyone!
Leave a Comment