Remember when I exclusively showed you seven new LEGO Dimensions level, team, and fun packs? Well, they were all confirmed — plus some extra packs!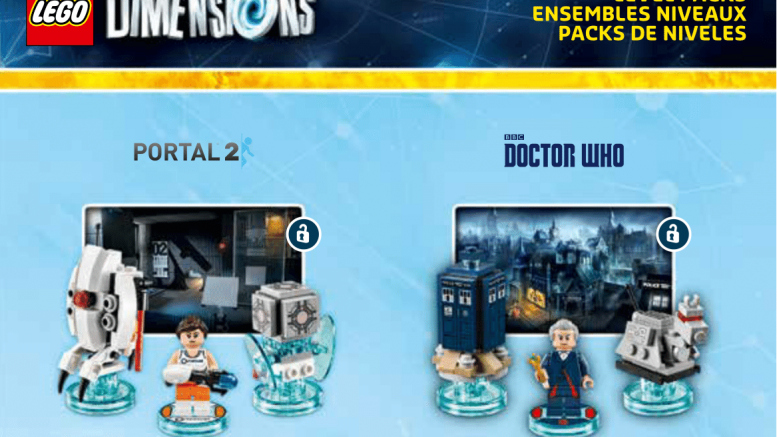 So, here is the confirmed lineup so far:
Level Packs
Back To The Future
The Simpsons
Portal 2
Doctor Who
Team Packs
Jurassic World
Scooby-Doo
Ninjago
Fun Packs
DC Wonder Woman
DC Cyborg
Simpsons Bart
Simpsons Crusty Clown
LEGO Movie Emmet
LEGO Movie Bad Cop
LEGO Movie Benny
LEGO Movie Unikitty
Chima — Cragger
Chima — Eris
Chima — Laval
Ninjago Jay
Ninjago Nya
Ninjago Zane
Ninjago
Lord Of The Rings Gollum
Lord Of The Rings Legolas
Lord Of The Rings Gimli
Wizard of Oz: Wicked Witch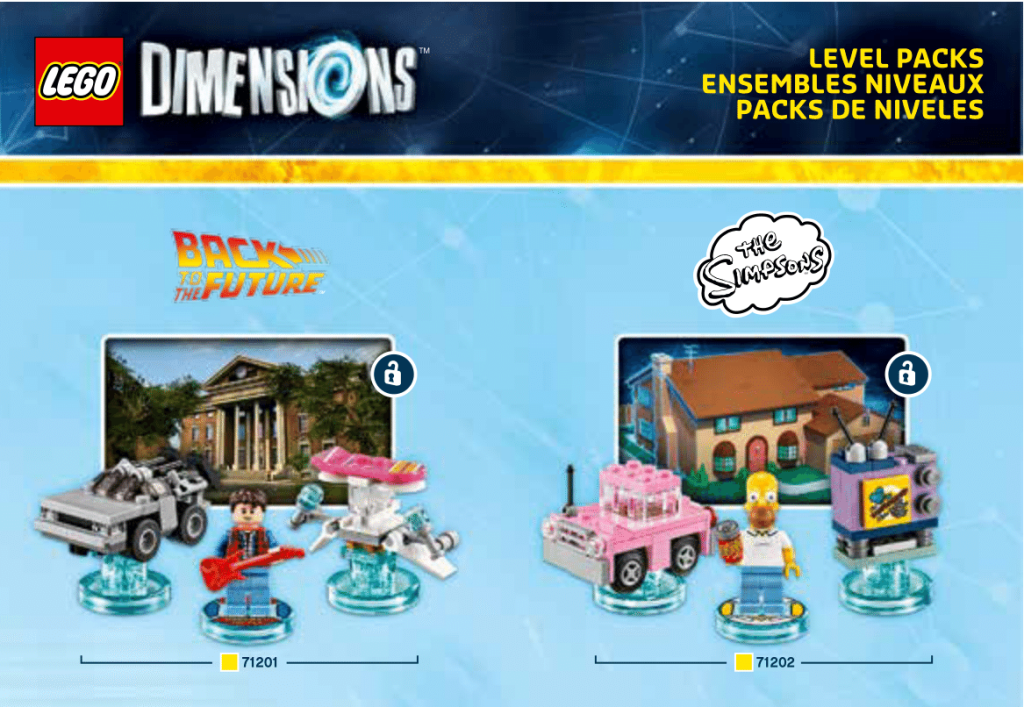 The confirmation comes from an instruction manual that LEGO uploaded for the Back to the Future Level Pack.
Full credit for these scans goes out to BrickSet!
You can pre-order the game and all the fun packs below!
Pre-order LEGO Dimensions for the Wii U
Pre-order the Back to the Future Fun Pack
Pre-order the Ninjago Fun Pack
Pre-order the Wizard of Oz Fun Pack
Pre-order the LEGO Movie Emmet Fun Pack
Pre-order the LEGO Movie Unikitty Fun Pack
Pre-order the LEGO Movie Benny Fun Pack
Pre-order the DC Cyborg Fun Pack
Pre-order the DC Wonder Woman Fun Pack
Leave a Comment