Let's take a break from the rumors and speculation about Nintendo's NX for a moment, and try, instead, to glean some information from Nintendo's past. After new hardware is unveiled, what's the first thing we want to know about it? The launch lineup. By taking a look at the launches of Nintendo's previous consoles, both home and handheld, maybe we can gain a rough idea of the spread of titles that might grace the NX at launch. Here's Nintendo's complete history of launch lineups, starting with the NES in 1985. Nintendo's first party titles are in red.
Nintendo Entertainment System (October, 1985)
Baseball
Clu Clu Land
Duck Hunt
Excitebike
Golf
Gyromite
Hogan's Alley
Ice Climber
Kung-Fu
Pinball
Soccer
Stack-Up
Super Mario Bros.
Tennis
Wild Gunman
Wrecking Crew
Game Boy (July, 1989)
Alleyway
Baseball
Super Mario Land
Tennis
SNES (August, 1991)
F-Zero
Pilotwings
SimCity
Super Mario World
Nintendo 64 (September, 1996)
Pilotwings 64
Super Mario 64
Game Boy Advance (March, 2001)
Castlevania: Circle of the Moon
GT Advance Championship Racing
Pinobee: Wings of Adventure
Pitfall: The Mayan Adventure
Ready 2 Rumble Boxing: Round 2
Super Mario Advance
GameCube (November, 2001)
Dave Mirra Freestyle BMX 2
Luigi's Mansion
Star Wars Rogue Squadron II: Rogue Leader
Wave Race: Blue Storm
Nintendo DS (November, 2004)
Metroid Prime Hunters (demo)
Super Mario 64 DS
The Urbz: Sims in the City
Wii (November, 2006)
Avatar: The Last Airbender
Dragon Ball Z: Budokai Tenkaichi 2
Excite Truck
The Grim Adventures of Billy & Mandy
The Legend of Zelda: Twilight Princess
Marvel: Ultimate Alliance
Monster 4×4: World Circuit
Rampage: Total Destruction
SpongeBob SquarePants: Creature from the Krusty Krab
Super Monkey Ball: Banana Blitz
Trauma Center: Second Opinion
Wii Sports
Nintendo 3DS (March, 2011)
AR Games
Combat of Giants: Dinosaurs 3D
Face Raiders
Find Mii
Nintendogs + Cats
Professor Layton and the Mask of Miracle
Pro Evolution Soccer 2011 3D
Samurai Warriors: Chronicles
Super Street Fighter IV: 3D Edition
Wii U (November, 2012)
Batman: Arkham City – Armored Edition
Call of Duty: Black Ops II
Epic Mickey 2: The Power of Two
Mass Effect 3: Special Edition
Mighty Switch Force! Hyper Drive Edition
New Super Mario Bros. U
Ninja Gaiden 3: Razor's Edge
Nintendo Land
Sonic & All-Stars Racing Transformed
Tekken Tag Tournament 2: Wii U Edition
Transformers: Prime – The Game
Your Shape: Fitness Evolved 2013
The first thing I noticed, looking over these lists, was the massive launch lineup for the Wii U. With a few exceptions, the number of launch titles has grown steadily with each successive console launch. The NES, at launch, was supported almost solely by Nintendo's first party studios. It didn't take long, though, for third parties to see the install base grow and with it, the massive profit potential. Moving through the generations, the ratio of first to third party support shifts, leveling off with two to three Nintendo-developed titles and an increasing number of third party titles per launch.

The Wii U's third party support was artificially inflated by the success of the Wii, whose massive, casual install base had brought many third parties on board looking to cash in with half-baked contributions to its bloated library of mediocre games. I wouldn't expect to see as much third party support at launch for the NX, after the Wii U struggled to build strong user base, and has been propped up almost exclusively by Nintendo's first party studios lately. That said, any serious third party developer in the industry knows better than to write off Nintendo completely, and many of them have likely already seen the concept behind NX, and decided if and how they'd like to support it at launch. This will probably leave Nintendo shouldering a bit more of the burden of supporting the NX at launch, and leave with somewhere between Wii's 20 and Wii U's 34 launch titles.
The Wii U launched at an odd time, a year before the much more powerful Xbox One and PS4 were to hit the market, leaving it in a very tough spot for third party ports. What we ended up with was a small number of third party Wii U exclusives and a large collection of repackaged adaptations of year-old releases from Xbox 360 and PS3. The NX is launching at an interesting time generationally, too, but a very different one. By the time NX launches, its competition will have been on the market for nearly 3 years, and will be a minimum of four years away from their successors, historically speaking. This should make more timely third party ports a realistic possibility, lending some competitive parity to the NX software lineup.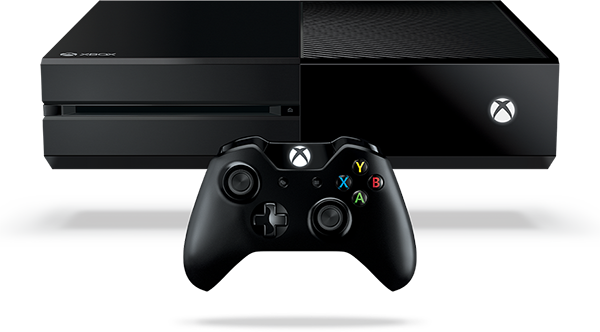 Another theme running through nearly every Nintendo console launch is, unsurprisingly, Mario. Of these nine proper system launches, seven were accompanied by a Mario game. Some of these were brand new concepts and some ports or sequels, but I'd say the odds are good that Mario will make at least some sort of appearance at NX's launch. Taken a step further, looking at this list we are long overdue for a launch that includes an all new and proper Mario adventure.
One more thing worth noting here is the amount of time between these past console releases. A review of Nintendo's handheld and home console's average lifespans meshes surprisingly well with some recent rumors about NX's functionality and release window. Nintendo's handheld systems typically last six to seven years, and its home consoles average five to six, with very few exceptions. Some recent rumors have pegged NX as a twofold release, with its handheld portion releasing later this year followed by the home console sometime in 2017. The 3DS debuted in early 2011, placing a holiday 2016 release for its successor at just shy of six years. Wii U launched in November of 2012, which will put it at five years on the market in the rumored holiday 2017 release window for NX's home system. In short, there's some very consistent historical evidence to back up some of these recent reports.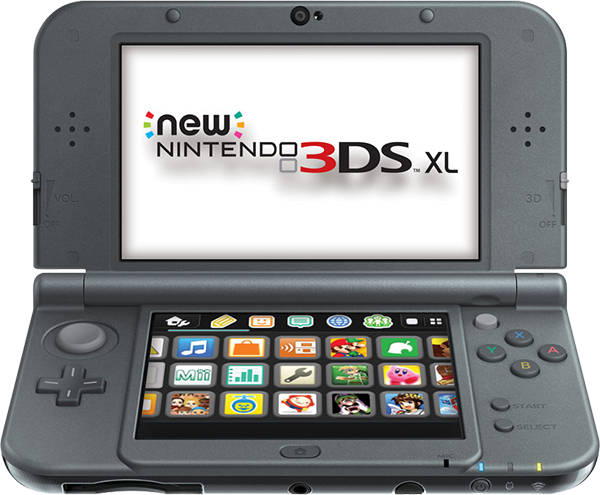 To recap, here's what we've extrapolated from Nintendo's past launches about the NX:
20 to 25 titles at launch
Three to five first party titles
An all new Mario game
A handful of third party exclusives
Third party ports of Xbox One and PS4 games
Release window of 2016 to 2017 for both rumored NX devices
Okay, so I did a little bit of speculating, after all. But I think a look backwards, considered alongside Nintendo's timing for the NX and the current climate of its third party relations, makes a compelling case for a decent NX launch lineup. Please share your ideas with us in the comments below!
Leave a Comment