UPDATE: Catch Nook & Chill debut live on YouTube below at 12 p.m. CT!



---
The past year and change has been long and stressful for most of us, but thankfully there are always ways to unwind. Animal Crossing: New Horizons was an early option, with its slow-paced island living, and I'm sure more than few have discovered the musical genre of low-fi beats to chill to.
Now video game remix publishing label GameChops is here to combine the two into one single relaxing package titled Nook & Chill!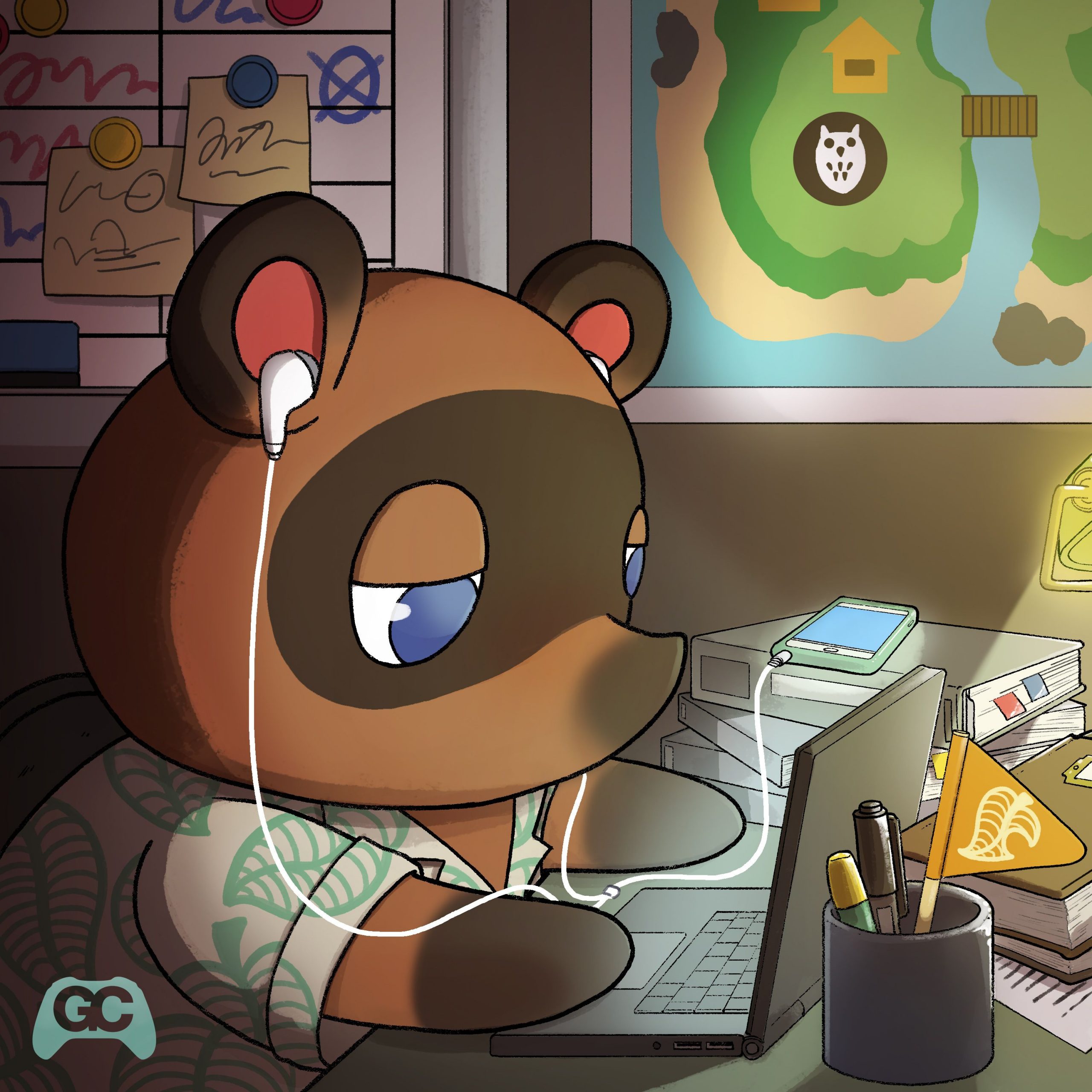 It's not just New Horizons that gets love, though. The whole series gets some appreciation, meaning some nostalgic memories are sure to be awoken. Personally speaking that happened with the Population Growing! track which transforms the original game's main theme into an almost ambient tune that is some perfect night time listening.
Similarly, every hourly track chosen comes from the evening or the dead of night, which were some of the most relaxing tracks in the original releases. The take on New Horizons' 2 a.m. track is very simple but beautifully haunting in a way, being very evocative of going outside at that time of night.
That's not to say there isn't variety, though. While everything is undoubtedly chill, some tracks have their own unique flavor. The ever-iconic Bubblegum K.K. for example features the lyrics from K.K. Slider, with the fresh elements coming from the backing track which incorporates claps, beautiful strings, and some ethereal waves.
It's telling that when I was done with the album, I only wanted more tracks to add to my relaxation rotation. Thankfully Animal Crossing has more than enough to offer for future remixes, so here's hoping Game Chops and remixer Curly head back to the village some day.
Check out the Spotify playlist and the origins of each tune below –



Animal Crossing: New Horizons
Animal Crossing – Main Theme
Animal Crossing: Wild World – The Roost
Animal Crossing: Wild World – 3 AM
Animal Crossing: City Folk – Main Theme
Animal Crossing: Happy Home Designer – Isabelle's Theme
Animal Crossing: New Leaf – Bubblegum K.K.
Animal Crossing: New Leaf – 7 PM
Animal Crossing: New Horizons – 2 AM
Animal Crossing: Wild World – The Roost
Leave a Comment