One of the most shocking and unexpected announcements from Nintendo's E3 Digital Direct (unless you read this article beforehand) was the team-up of Nintendo's amiibo with the newest game in the Skylanders series, SuperChargers. While the writing was on the wall for the mashup of toys-to-life franchises to happen, it wasn't clear until the official announcement as to what capacity amiibo support would play in the game. As it turns out, it was far more than just support, as Bowser and Donkey Kong were reimagined as Skylanders, turned into figures, and given an opportunity to represent Nintendo as no one else has in the franchise.
On the show floor of E3, there were two different opportunities to try out SuperChargers, both at Activision's booth and Nintendo's as well. Along with the other announced Skylanders characters, Donkey Kong and Bowser were available to take for a test drive. After trying out both of Nintendo's characters, I had one major takeaway: both characters were given the love and respect that Nintendo would typically demand for using its characters.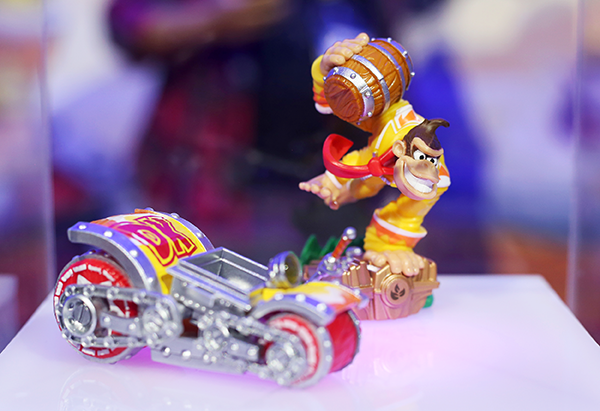 While the two Nintendo icons play just as you would expect in a Skylanders game, they were each given a unique ability to transform in-game and become far more powerful and dominant than their standard selves. With the touch of a button, Bowser turns into Giga-Bowser, and DK rips off his shirt and hulks out big time. Both characters have unique moves that you would only see from them as well, like Bowser being able to summon Goombas and Red Koopas, while Donkey Kong uses the power of his barrels like only he can. Also, when DK jumps into his specialized vehicle, Diddy Kong can be seen as a co-pilot, although it's mostly for aesthetics.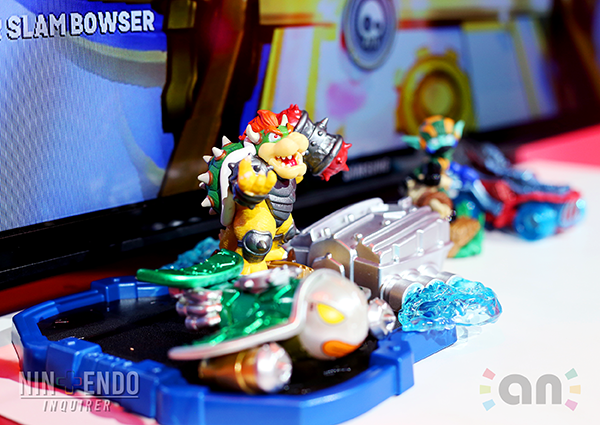 Bowser and Donkey Kong will only be available in starter packs for Skylanders SuperChargers for the Wii U, 3DS and Wii versions of the game, as no individual release of the characters is known at this time. The duo will only be playable in the Nintendo version of the game, meaning you can't bring them over to the PS4 version of SuperChargers. While the 3DS and Wii versions appear to be strictly a racing style game, the Wii U version will play just like every other game on the other consoles. The GamePad, however, will not add any sort of functionality to the game, including motion controls.
Leave a Comment