Pokémon GO is finally live! I've managed to get it up and running on my phone. Here are a few quick observations based on my experience playing the new game on an Android device.
The professor who you meet in the beginning is Professor Willow, and he introduces you to the world of Pokémon GO in a short speech, like most professors.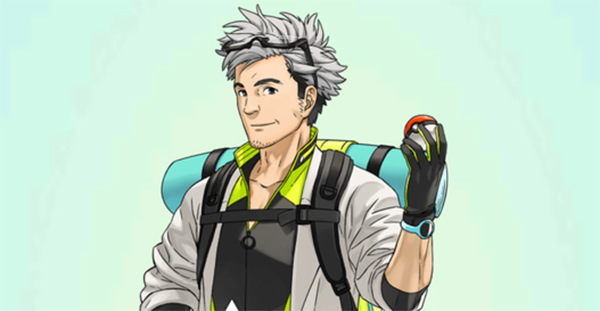 After his speech, you design your trainer, picking male or female, and then things like skin color, hair color, clothes, etc. My trainer has brown hair, somewhat golden eyes, and wears a lot of my favorite color, orange.
After designing your trainer, Professor Willow points out that there are Pokémon nearby. The nearby Pokémon are Bulbasaur, Charmander and Squirtle – all Kanto starters. I chose Squirtle to head over to catch, and missed my target quite a few times before I got the hang of it. After several attempts, I finally caught him. Once I made my catch, Professor Willow basically set me off to adventure on my own. The entire starting process was much quicker and easier than in main-series Pokémon games, probably to prevent mobile players from becoming bored and leaving the game before they can really get started.
I immediately noticed that my office building is directly west of a PokéStop, and I'm able to interact with it while sitting at my desk. After I touch it, a screen pulls up, with a picture of the location that the PokéStop is in. I tapped on the picture and it started spinning and popping out items for me to collect, which were mostly, if not all, Poké Balls. The PokéStop then turned purple and I was unable to spin it once revisiting it. Five minutes later though, I was able to spin once again for a smaller amount of Poké Balls.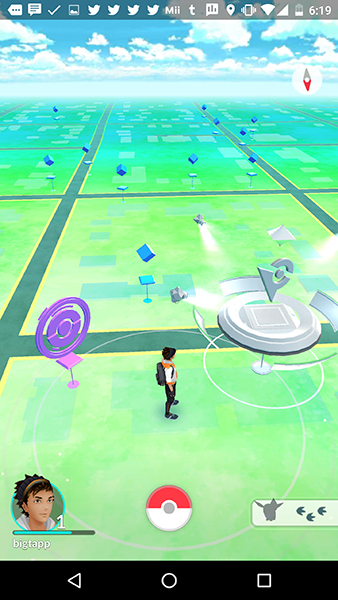 The next thing I noticed was that a Pokémon gym was accessible from my office while, at the same time, located directly on top of my apartment. (I live upstairs and to the west of my office, in the same building.) When clicked on though, Professor Willow popped up to inform me that I don't have enough experience as a Pokémon trainer to challenge the the gym yet. Instead, I'll be heading back there when I'm level 5.
That's been my experience with Pokémon GO so far, and there's so much more to discover. We'll be sure to update you guys as everyone here within the Nintendo Wire team travel further into Pokémon adventures!
Leave a Comment