After nearly seven years running in the United States, Nintendo has officially announced the end of its beloved Club Nintendo program. Rather than mourn the loss of our old friend, let's celebrate and remember some of the most impressive awards Club Nintendo had to offer throughout the years. But first, a little history.
Club Nintendo was officially open for business in the United States on October 2, 2008. Members could register their games via Club Nintendo and take brief surveys regarding their expectations. After the completion of each survey, the member would be rewarded with coins (or stars, depending on the region). Generally, each game registered would provide the member with 30-60 coins. An additional 10 coins were also offered several days later for members who completed a post-play survey about their experiences with the title.
Nintendo offered a wide range of rewards to its members throughout Club Nintendo's history. When the service initially launched in the US, users could use coins to purchase physical items such as Nintendo DS game cases, Wii Remote holders and Japanese playing cards. Later into Club Nintendo's life cycle, Nintendo included downloadable game titles for the 3DS, Wii and Wii U as another option to spend hard-earned coins. Coins did not come cheap, however; one Club Nintendo coin is generally valued close to $1 a piece. A $50 Wii title would grant the member 50 coins while a $60 Wii U title would generally be worth 60 coins.
If a member collected enough coins in a Club Nintendo calendar year they would be rewarded with either a Gold or Platinum Elite Status. A Gold Status generally rewarded the member with a desktop calendar or a Virtual Console Game. A Platinum Status would guarantee the member something much more amazing.
Platinum Rewards were reserved for the Club Nintendo elite that racked up 800 coins or more in a calendar year. Unlike the other physical rewards that Club Nintendo offered, the Platinum Reward was something special. Those lucky enough to earn enough coins were treated to a piece of exclusive Nintendo merchandise not available anywhere else (at least at first). It really gave the member a feeling of accomplishment when it was time to select that magical reward at the end of each Club Nintendo calendar year. So lets take a stroll down memory lane and remember fondly the Platinum Rewards that Nintendo released in the U.S. Club Nintendo since launch.
2008-2009: Mario's Hat
One of my all time favorite platinum awards was also the first. The iconic red Mario Hat was introduced in plush form for 2009's Platinum Reward. Not only was this reward remarkably well crafted, but it was also exclusive to this Club Nintendo catalog. The hat still graces my office desk to this day.

2009-2010: Super Mario Character Figurine
Not to let themselves be outperformed by the previous year's Platinum Reward, the 2010 award was also something that collectors and fans could display with pride. The Super Mario Character Figurine featured many of the most iconic characters from the Mushroom Kingdom. Mario, Luigi, Toad, Yoshi, Princess Peach, Bowser, and even a Goomba, all made an appearance on this stylish statue. The figure was shipped in a question mark block box for added nostalgia.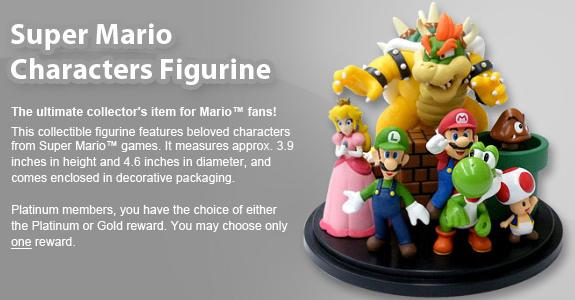 2010-2011: Mario and Friends Badge Set
The Mario and Friends Badge Set consisted of 25 commemorative pins, each with a classic 8-bit character or item gracing the front. The set was packaged in a commemorative box that features art from the Mario Bros. series. 2011 was the first year I remember being underwhelmed by the Platinum Reward for the first time. Not that this badge set wasn't unique and exclusive like the awards the previous two years; it just lacked the same luster the previous items had when released.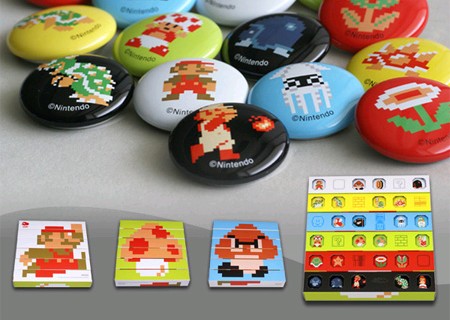 2011-2012: Platinum Edition Poster Set/Platinum Mario Playing Cards
2012 marked the first year when Platinum members could choose between two physical rewards. Item number one was an exclusive three poster set which included The Legend of Zelda: Skyward Sword, Luigi's Mansion, and Kid Icarus Uprising. The second option was a set of Platinum Mario playing cards. These playing cards consisted of high quality transparent plastic with images of Mario and Friends across the front and back of each card.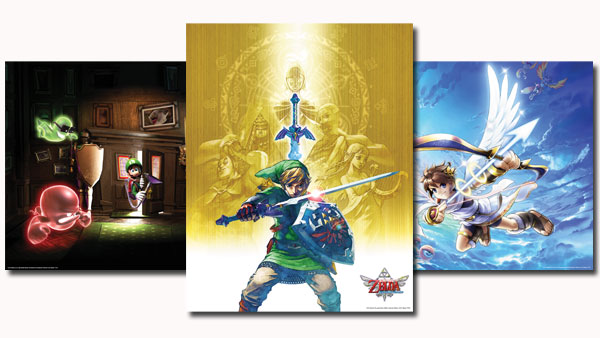 2012-2013: Three Poster Set V2/ Majora's Mask Soundtrack
Following suit with the previous year was another to choose one of two reward options. The first option was another round set of three Nintendo themed posters. This set included Pikmin 3, The Legend of Zelda: The Windwaker, and an 8-bit tribute to Luigi. The second physical rward this was a Legend of Zelda: Majora's Mask two disc soundtrack. While these choices were nowhere near as amazing as some of the others in Nintendo's history, it did mark the end of the physical Gold and Platinum Rewards.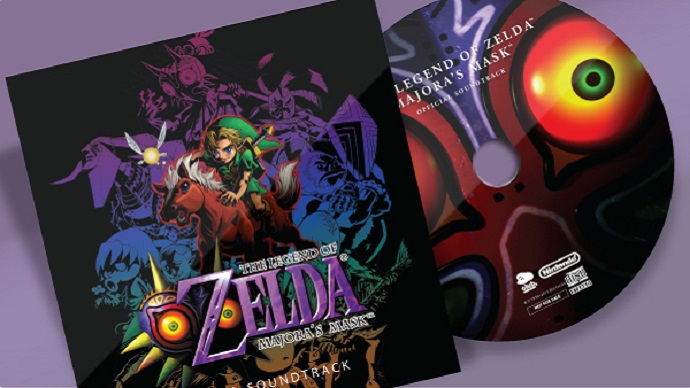 2013-2015 The fall of physical awards
The last two years of Club Nintendo rewards were sadly its most disappointing. Rather than allowing each member to choose from a physical reward, Nintendo shifted gears and only gave the option for digital downloads. Games such as Earthbound, Game and Wario and Donkey Kong Country Returns were among the titles available to Platinum Status members for the 2013-2014 time period.
For the 2014-2015 calendar year, Animal Crossing New Leaf, NES Remix 2, Mario Kart 7 and Punch Out for the Wii U Virtual Console were among the most notable titles. While these titles are fantastic, it was extremely disappointing that no physical rewards graced the final years of Nintendo's service.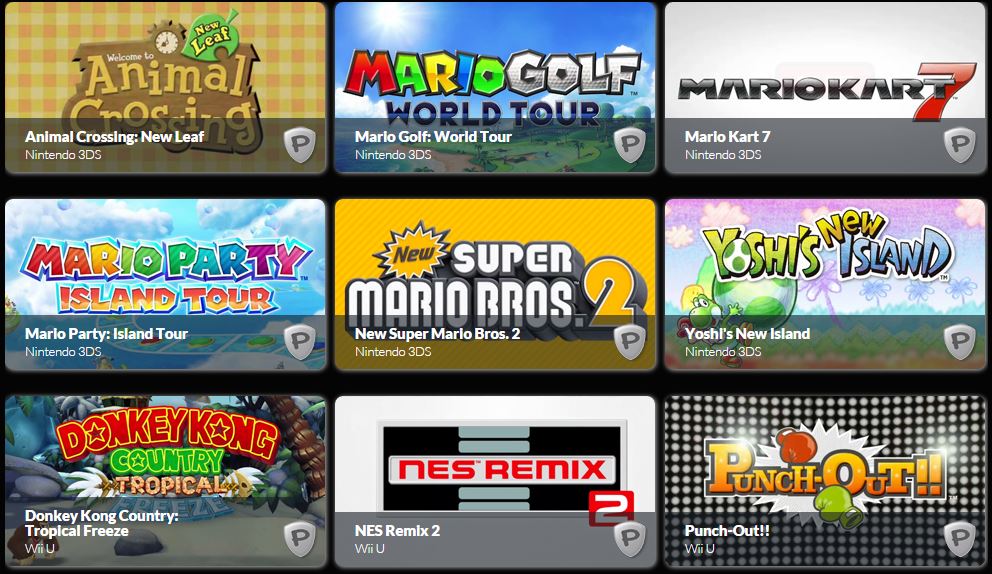 Other notable awards:
Throughout the years, Nintendo also offered some really amazing awards to purchase with coins throughout the calendar year. Unfortunately many of these awards cost a ridiculous amount of coins.
Here are some of our favorites!
Luigi's Mansion Diorama (1,500 Coins)
This was one of my favorite and most expensive physical rewards. The Luigi's Mansion Diorama set back members a cool 1,500 coins.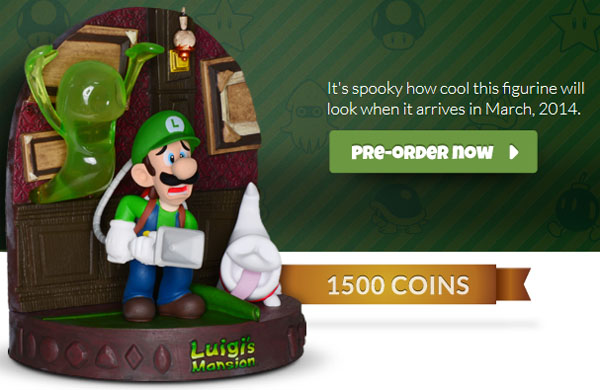 Gold Wii Nunchuck (900 Coins)
This impressive gold nunchuck was released to match the gold Wii Remote that came bundled with The Legend of Zelda: Skyward Sword. Purchasing this accessory cost 900 coins.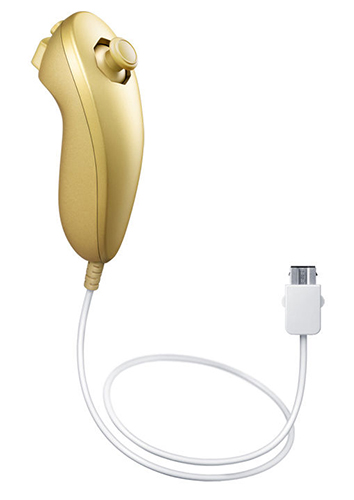 Saying goodbye
While the Club Nintendo service may be ending, it's comforting to know that many collectors still have the option to look back at their collections and remember the good times Club Nintendo brought. This might feel like a goodbye, but I like to think of it more as a "see you soon." Alongside the news of Club Nintendo's departure, Nintendo announced that it's working on a brand new service to take the place of the popular reward program.
Here's to hoping this new venture can fill the large shoes of its predecessor!
Leave a Comment