I'm told that Atelier Ryza and its sequel are fun games with a colorful cast and lighthearted alchemic adventure. This sort of tone is clearly what the merchandisers are going for with this ⅙ scale figure of protagonist Ryza at the beach, having a great and fun time showing off her wet t-shirt, exposed midriff, and thighs bigger than her head. A wholesome piece of art that could sit on your mantelpiece, really. Your parents will love it.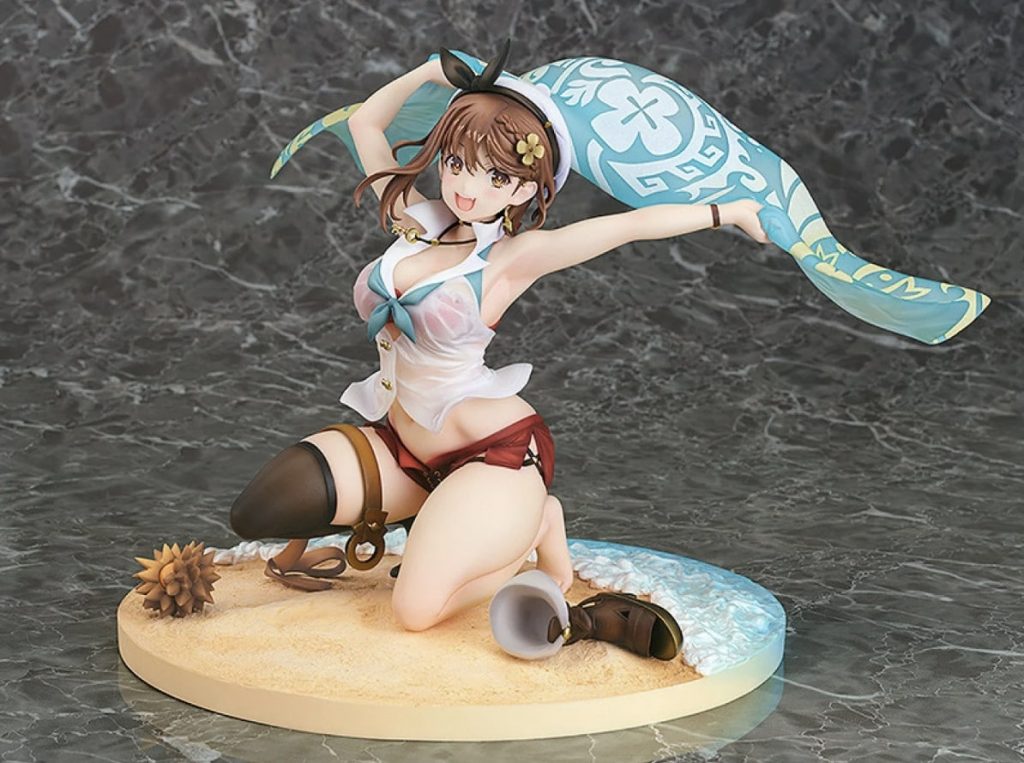 Now some might say this objectifies her: I mean, it literally is an object. And also you can see her butt crack from behind. But don't we objectify everything in society at this point? After all, consumerism is about owning things rather than really admiring beauty when you get down to it. Now, this figure might be beautiful to you. I can't judge — let she who has never owned an anime girl figure cast the first stone, I got Lyndis of the Lorca and Ran Mitake staring at me as I type this. But at $207.99, I really hope you find her gorgeous. 
Remember to use code WIREDEALS at checkout to save 5% — and you can get free shipping because the figure's over $100. After all, you can't put a price on art, but you can put a price on anime women. 
Leave a Comment