UB-05 Glutton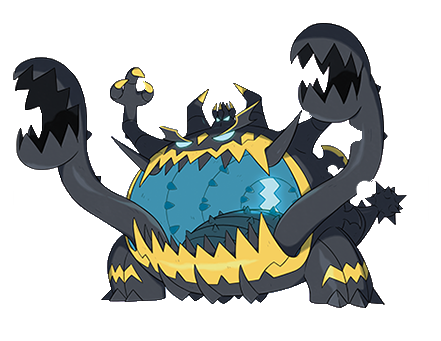 Series: Pokémon Sun & Moon
Pokedex No.: Unknown
Height: Unknown
Weight: Unknown
Type:

This beast has an astounding appetite, and it will completely devour anything in front of its eyes. It's said that it devours not only objects, but the ground, rivers, and even the seas!

Despite the abnormal amounts that this beast consumes, it's said that it doesn't produce any waste products. It's possible that it's completely converting everything it eats into energy to sustain itself, but the true details remain unknown.