Ribombee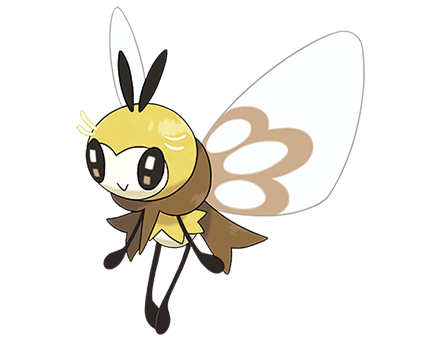 Series: Pokémon Sun & Moon
Pokedex No.: Unknown
Height: 0'08"
Weight: 1.1 lbs.
Type:

Ribombee collect flower nectar and pollen to make into balls known as Pollen Puffs. These serve as food, and what's more, they also can cause effects like paralysis or dizziness. Ribombee may use puffs to strike their opponents during battles. Some of the Pollen Puffs that Ribombee make also have relaxing effects or can relieve tiredness. These are distributed around the Alola region as high-priced supplements.

Ribombee hate getting rained on. They're covered with fluffy hairs that hold the pollen they've gathered, and the rain makes them wet and dirty. Alolan people know that if Ribombee are busily visiting the fields of flowers, you can be sure that the fair weather will continue.