Alolan Rattata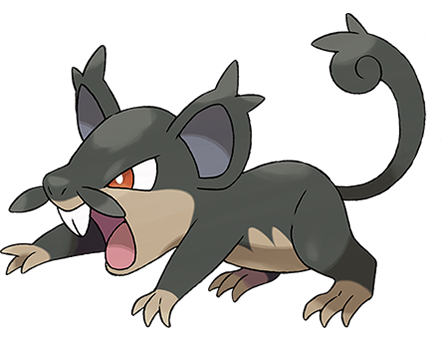 Series: Pokémon Sun & Moon
Pokedex No.: Unknown
Height: 1'00"
Weight: 8.4 lbs
Type:

Alolan Rattata's form changed as a result of their battle for territory with Yungoos.

Unlike ordinary Rattata, urban areas are Alolan Rattata's main habitat. They are nocturnal and live in nests of several dozen. Alolan Raticate serve as their bosses.

As a countermeasure to the exploding Rattata population in the Alola region, Yungoos were imported and released. To better avoid Yungoos, Rattata changed their preferred environments and circadian rhythms. These adaptations to their new environment led to a changed form.

Alolan Rattata have an excellent capacity for sniffing out delicious fresh foods in Alola. They pay no attention to foods that aren't fresh.