Palossand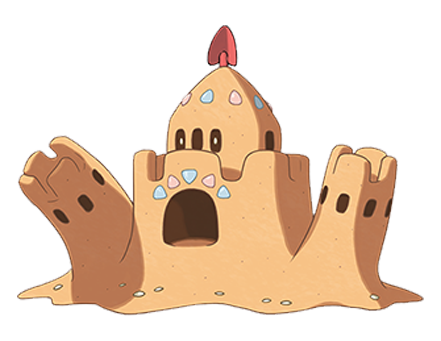 Series: Pokémon Sun & Moon
Pokedex No.: Unknown
Height: 1.3 m
Weight: 551 lbs
Type:

Palossand controls human adults, making them build a sand castle that provides camouflage and also raises its defensive abilities. Unlike Sandygast, if Palossand loses some of the sand from its body, it can restore itself on its own. When moving about in search of prey, the shovel on top of Palossand's head revolves. It's said that the shovel could be serving as some kind of radar.