Wishiwashi (Single Form)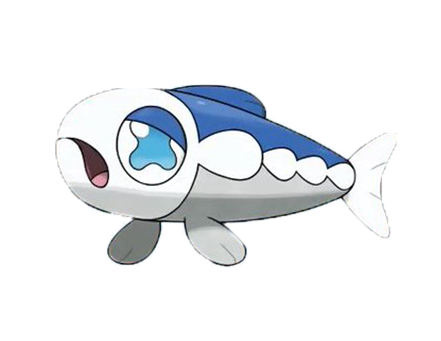 Series: Pokémon Sun & Moon
Pokedex No.: Unknown
Height: 0'08"
Weight: 0.7 lbs
Type:

A single Wishiwashi is tiny and weak. Measuring just eight inches from nose to tail, Wishiwashi is very small—even for a Pokémon. Yet the people of the Alola region seem to view it as a terrifying Pokémon...

When it's in danger, Wishiwashi's glistening eyes catch the light and shine out, sending an SOS signal to its allies!

Wishiwashi have a new Ability, Schooling, which no Pokémon has previously had. With Schooling, Wishiwashi can change form in battle to their School Form under certain conditions.