Mudbray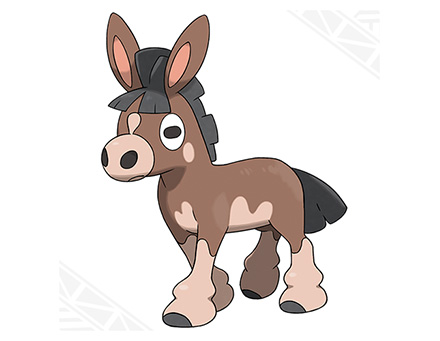 Series: Pokémon Sun & Moon
Pokedex No.: Unknown
Height: 3'03"
Weight: 242.5 lbs.
Type:

Mudbray could once be found all over the world, but it was overhunted and ended up on the verge of extinction. It's said that the Alola region is the only place in the world where Mudbray can still be found in the wild.

Mudbray boasts superhuman strength—a surprise, considering its small body. Mudbray can carry loads up to 50 times its own weight on its back or dragging behind it.

Mudbray loves playing in the mud. It's easy to live in harmony with this Pokémon, as long as you provide an environment where it can play in the mud. If it can't frolic in the mire, however, Mudbray will become stressed and may stop listening to orders.