Fomantis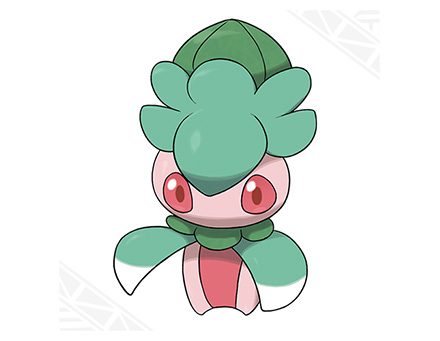 Series: Pokémon Sun & Moon
Pokedex No.: Unknown
Height: 1'00"
Weight: 3.3 lbs.
Type:

Fomantis is nocturnal, and it performs photosynthesis while it sleeps during the day by spreading out its leaves in all directions. Because of the danger of staying in the same location two days in a row, Fomantis begins its search for the next day's spot as soon as the sun sets.

For Fomantis, photosynthesis is not just a source of energy—it is a necessity to achieve the strength and brilliant coloration of its evolved form. Photosynthesis is precious to Fomantis, and it will fiercely attack those who get in the way of that process.

Fomantis excel at long-range attacks like Razor Leaf and Solar Beam. Solar Beam is indeed a powerful move, but since it uses up the energy that the Pokémon has stored through photosynthesis, Fomantis rarely uses it.