Alolan Vulpix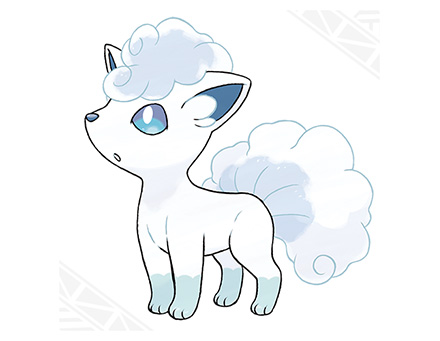 Series: Pokémon Sun & Moon
Pokedex No.: Unknown
Height: 2'00"
Weight: 21.8 lbs.
Type:

It is said that Vulpix came to the Alola region together with humans, but the Fox Pokémon moved to the snowy mountain peaks to avoid the normal habitats of other Pokémon, and thus it ended up taking on this form.

These Alolan Vulpix live on high mountains that remain covered in snow year-round. They live in small packs of two to five individuals, helping one another survive.

Alolan Vulpix can freeze anything solid by expelling breath at a temperature of −58 degrees Fahrenheit (−50° C) from its mouth. It doesn't fare well in the heat, but when the temperature gets too high, it produces ice from its tail to lower the surrounding temperature.