Alolan Exeggutor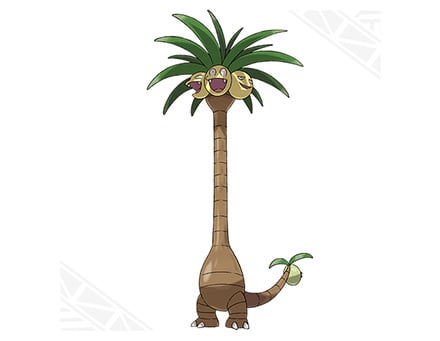 Series: Pokémon Sun & Moon
Pokedex No.: Unknown
Height: 35'09"
Weight: 916.2 lbs.
Type:

The environment of the Alola region, where strong sunlight pours down all year round, brought about this change in Exeggutor's form. The people of Alola boast that the Alolan Exeggutor is the true form of Exeggutor.

Unlike other Exeggutor, the Alolan Exeggutor has a fourth head—on its tail! This fourth head controls the tail independently and can take on opponents to the rear that can't be reached by the main heads' attacks.

This Pokémon excels at whipping its long neck like a lash to attack with its hard heads. But that neck can sometimes become a weakness...