Yungoos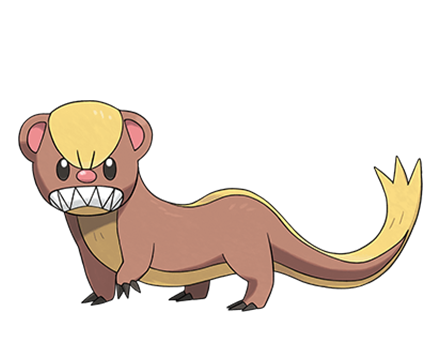 Series: Pokémon Sun & Moon
Pokedex No.: Unknown
Height: 1'04"
Weight: 13.2 lbs.
Type:

Yungoos is a big eater that is never satisfied. The majority of its long body is given over to its stomach, and its digestion is swift, so it's always hungry. It has strong fangs, so it can crush and consume the hardest of objects.

Each Yungoos chooses its own particular route for searching out prey. It stalks along this route searching for food until it's exhausted, at which point it drops and sleeps wherever it may be. It's thought that these Pokémon decide their routes based on safety, so that there's no risk in falling asleep at any time.

Yungoos is not a Pokémon that is native to the Alola region. It was brought to the region to help deal with the explosive population of a certain other Pokémon, and now Yungoos are commonly seen around the Alola region.

Some Yungoos have an Ability that no other Pokémon discovered has previously had. This Ability is known as Stakeout. With the Stakeout Ability, this Pokémon's moves can deal twice the normal damage to any Pokémon that switch in or enter the field mid-battle.

Since this Pokémon is so common in the Alola region, it's easy to catch one. But this Pokémon has a terrible temper when it's hungry—and it demands a whopping amount of food.