Wimpod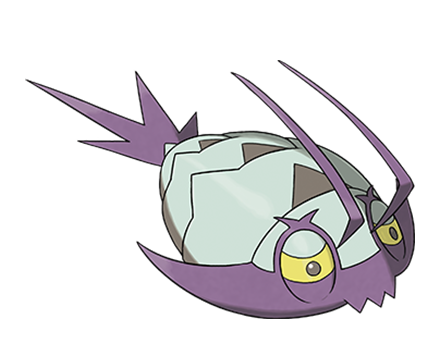 Series: Pokémon Sun & Moon
Pokedex No.: Unknown
Height: 1′08″
Weight: 26.5 lbs.
Type:

Wimpod have a cowardly nature and are wary of noises and sudden movements. If you approach them in a group, they'll immediately run off. When Wimpod feel threatened, they spit out a poisonous liquid. The stench of this toxic fluid signals others that danger is near. Despite their extreme cowardice, their curiosity leads Wimpod to approach people or Pokémon that are standing still.

Wimpod eat and store anything that they find fallen on the ground. They also scavenge any garbage that's been dropped in the sea, so they're highly valued as cleaners. They sometimes carry pearls or other valuable items, so humans or Pokémon like Murkrow may target them.

Wimpod has the new Wimp Out Ability, an Ability that no other Pokémon has had before. With the Wimp Out Ability, if this Pokémon's HP drops below half in battle, it will run away or swap out for another Pokémon.