Tapu Koko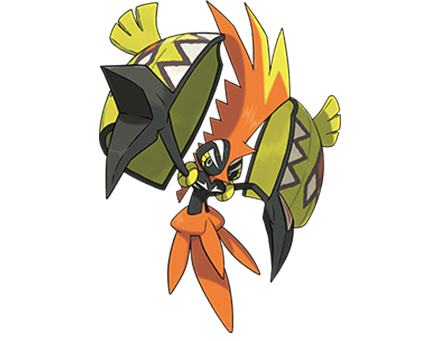 Series: Pokémon Sun & Moon
Pokedex No.: Unknown
Height: 5′11″
Weight: 45.2 lbs.
Type:

Tapu Koko is a special Pokémon that protects the area where it lives. It's called the guardian deity of Melemele Island, one of the islands of the Alola region. Although it's known as a guardian deity, it's a surprisingly fickle Pokémon, and will not necessarily come to your aid if you need help.

Despite that, this Pokémon has a strong sense of curiosity. If it becomes interested in a person or in other Pokémon, it may come to play or battle with them.

Tapu Koko's Ability is Electric Surge, an Ability never before seen in a Pokémon. Electric Surge fills the field around the Pokémon's feet with electricity when it appears, raising the power of any Electric-type moves for Pokémon on the ground and preventing any Pokémon from falling asleep. Tapu Koko can learn a new move called Nature's Madness, which slams into an opponent and reduces that Pokémon's HP by half!