Solgaleo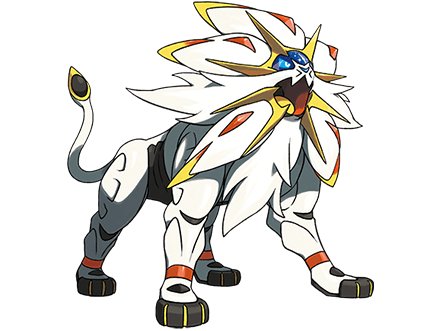 Series: Pokémon Sun and Moon
Pokedex No.: Unknown
Height: 11'02"
Weight: 507.1 lbs.
Type:

Since ancient times, Solgaleo has been honored as an emissary of the sun. It is referred to with reverence as "the beast that devours the sun." Solgaleo's body holds a vast amount of energy, and it shines with light when it's active. It has a flowing mane with a remarkable resemblance to the sun. Its signature move is Sunsteel Strike, an attack that charges at an opponent with the force of a meteor, disregarding the target's Ability.

Solgaleo's Ability is Full Metal Body, a new Ability that no previous Pokémon has had. With the Full Metal Body Ability, a Pokémon's stats will not be lowered by the effects of an opponent's moves or Ability.