Popplio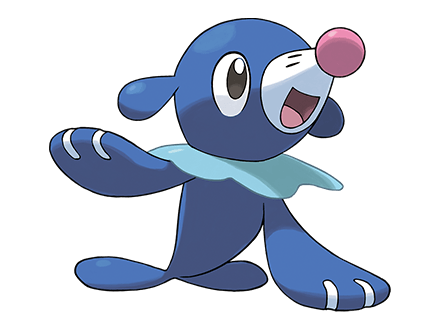 Series: Pokémon Sun & Moon
Pokedex No.: Unknown
Height: 1'04"
Weight: 16.5 lbs.
Type:

Popplio can snort out balloons made of water! Watch it spin water balloons into a playful battle strategy!

Both frivolous and hard-working, Popplio can easily get carried away—unleashing enough power in battle to make quite a spectacle! But Popplio's determined spirit means it can usually be found practicing hard on its balloon skills.

The Water Gun move attacks an opponent by firing a jet of water. Popplio knows this move from the moment it becomes your partner!